Mother's Tribute To Walsall Girl Who Died On The Railway
11 October 2017, 15:02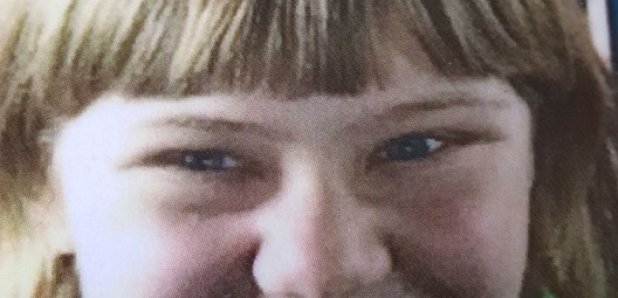 The family of a 14-year-old killed on a level crossing in Walsall have released a tribute saying she was the type of person that once you met you would never forget.
Sarah Athersmith was hit by a train near Bescot Stadium in Walsall on September 26th.
The teenager waited for a freight train to pass before attempting to cross, she was then struck by a train travelling in the opposite direction.
Sarah's mother, Susan, said: "Sarah was a beautiful, kind and funny girl who loved her family.
"She was the type of person that once you met you would never forget.

"Losing a daughter at the age of 14 years is something that you can never imagine. I will never get to see her grow up and fulfil her potential in life.

"Outside of school she had a close group of friends and she had a love of going to visit and fuss some horses near to her home. This gave her so much happiness and joy.

"She was a kind and gentle girl who will be missed so much by her family. She has been taken from us at such a young age with her whole life in front of her. To not see her smiling and happy face around anymore is heart-breaking for everyone who knew her.

"We are overwhelmed by the support from friends, family and other services that are helping us to come to terms with what has happened to our daughter. To know how much she was loved and cared about is touching and warming to us as a family in this devastating time.

"We hope this tribute will help the memory of my daughter live on with people and help them remember her for the amazing person she was. We will all always love and miss Sarah and will carry her with us forever.

"We would appreciate at this moment in time to be allowed to grieve as a family and ask that people respect the need for us to find the strength we need in these tragic circumstances to come to terms with what has happened."
The school Sarah attended have set up a fundraising page to help pay for her funeral. So far, Wood Green Academy have raised nearly three thousand pounds.
Crowdfunding page - https://www.justgiving.com/crowdfunding/woodgreen-academy
A statement from the school on the JustGiving page said: "The tragic death of one of our students has affected the whole school community deeply and we have been touched by the support received.
"As a community, we would like to support the family of our student and raise money to help pay for any of the associated funeral and memorial costs.
"The response from the Wood Green family at this heart breaking time has been overwhelming. As our student's family and friends attempt to come to terms with their loss, the support generated from this fund will at least alleviate some of the financial burden that they face.
"All donations - no matter how small - will help to make a difference and support a grieving family."