New Bereavement Centre opens at Hospital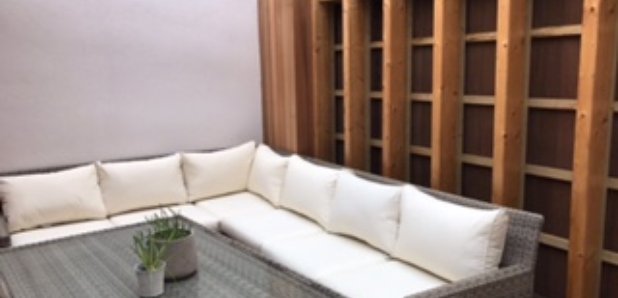 The facility was opened today and will help grieving families.
The brand new, £1 million building was opened Birmingham for parents whose children have died at a young age.
Magnolia House, based at the children's hospital is a bereavement centre which aims to give better support.
The building was opened by two women who have worked together to make the idea a reality.
Both Gayle Routledge and Rachel Ollerenshaw have lost children to cancer and wanted to improve the experiences of parents and loved ones.
The mums have helped to design the building to make it feel more like a 'home-from-home'.
Gayle lost her son Lewis at the hospital 7 years ago, she told Heart that it would have made the news easier to digest "To have somewhere like Magnolia house it would have made the whole experience, the whole journey a lot more comfortable.
"For me it's so important that parents get that support when a child has died.
"It's just a safe place for families to come after if they want to, just to be as a family and have some time out."
Nicki Fitzmaurice of Palliative Care Lead at the hospital said "The families we care for have wanted a space like Magnolia House for such a long time and thanks to hundreds of charitable donations we are delighted to now be able to offer an environment that gives parents a chance to process life-changing news, ensuring they are able to focus on being emotionally available to their child.
"Feedback from families was clear, it needed to be unlike any other area in the hospital, not smell or sounds like a busy ward and have lots of natural light, so they didn't feel they were enclosed.
"We're proud to have created a setting that honours them."