Ed & Gemma could be sending you to NYC!
4 September 2017, 22:04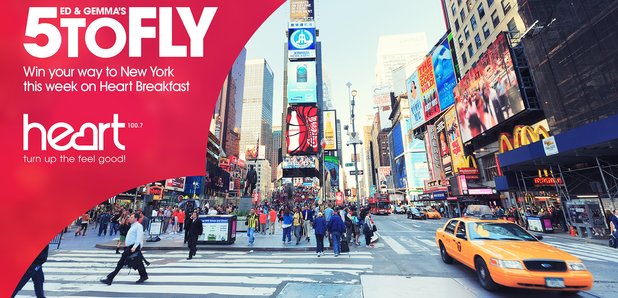 Ed & Gemma could be starting your September in style with a chance to win a trip New York City!
You could be spending a day wandering through Central Park, seeing a musical on the infamous Broadway or Heading up the Empire State Building to see the famous New York skyline!
Thanks to our friends at Primera Air, you could be flying direct to New York from Birmingham Airport
All you have to do is play our new game Five to Fly. You're 5 correct questions away from a trip to the Big Apple!
Ed & Gemma are playing Five to Fly this week from 8am as part of their SUPER September. We'll also be announcing our BIGGEST challenge ever on Friday's show.