Major council tax hike for families in Pembrokeshire
12 February 2018, 17:20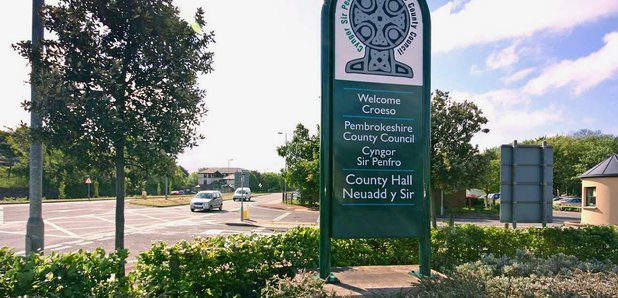 Pembrokeshire County Council's cabinet has approved plans that could see a 12.5 per cent hike in council tax.
The full council will meet next Thursday to make a final decision on whether to approve the increase, or smaller rises of 5.1 or 8.1 per cent.
The council claims Pembrokeshire will still have the lowest council tax rate in Wales, even after the increase, as their bills are significantly lower than other authorities.
The average Band D rate in Wales this year is £1,162 compared to £883 in Pembrokeshire,
Director of Finance, Jon Haswell said: "Due to Pembrokeshire having the lowest Band D Council Tax in Wales since 1996, it was £15m worse off in 2017-18 than it would have been if its council tax was at the average level for Wales.
"Pembrokeshire has the largest shortfall between its actual spending and what Welsh Government predicts it needs to spend to deliver services."
Cllr Bob Kilmister, Cabinet Member for Finance, said: "We deliver services at £14.8m less than Welsh Government say we should.
"That does not mean we are still as efficient as we could be, or that major transformation is not required.
"We need to do both but we also need to get this transformation right and not make knee jerk reactions that we will live to regret.
"A 12.5% Council Tax rise or £2.11 per week for a Band D property will buy us sufficient time to make that transformation.
"The alternatives would be, in my opinion, hugely destructive and we would simply face the same issues again every year until we tackle the root cause."