Gardiner Houlgate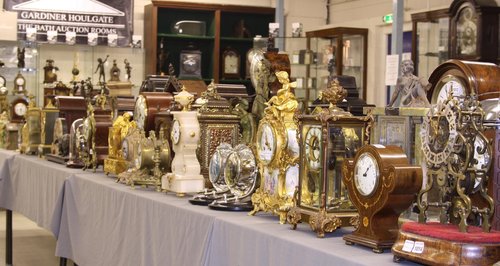 Gardiner Houlgate is one of the premier firms of auctioneers in the Country, handling thousands of lots a year in 46 specialist auctions.
They are market leaders in the auction world in the marketing and sale of Antiques, Paintings, Clocks & Watches, Musical Instruments & Guitars, Pawnbroking Pledges, Vintage & General Furnishings; Modern & Decorative Arts.
They pride themselves that they offer a personal, efficient, friendly and professional service. Auctioneering is reputed to be one of the oldest professions in the world and has been used by countless generations to establish and achieve the true market value of goods. It is a traditional profession based on trust and responsibility for other people's possessions, a tradition which Gardiner Houlgate is proud to uphold in the world of Antiques and Fine Art.
Unlike the archetypal provincial auctioneer, they have developed a range of specialist auctions, aimed at specific markets. With the use of modern information technology, dedicated mailing lists, live internet bidding and targeted advertising and marketing, they ensure their clients have access to the International markets where they have established a strong presence over recent years.
They hold regular specialist auctions of Antique Furniture and Works of Art; Paintings; Watches and Clocks; Musical Instruments; Jewellery; Modern & Decorative Arts; as well as frequent Vintage & General sales.
Find them on Facebookand Twitter @gardhoulgate