Man charged with murder
41 year old Martin Sugden from Stanton near Chippenham ihas been remanded in custody until 6th April after being charged with the murder of Donavan van lill. Donavan hasn't been seen since 3rd March. Despite Sugden being charged Donavan's body still hasn't been found. Sugden will appear in April at Bristol Crown Court.

Donavan, who plays rugby for Corsham, was last seen on Wednesday morning by his flatmate. When he returned home after work Donavan wasn't there, but had left his phone, wallet, car and passport behind. Police released CCTV pictures of Donavan leaving the Olympiad gym, where he worked, on Tuesday night.

-->-->-->-->
Several searches have taken place for Donavan by police and his friends. Posters are being put up around universities and train stations across the country with some as far away as Newquay and Brighton. More than 16 thousand people have joined a Facebook group trying to find him.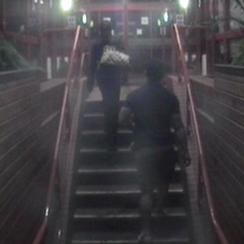 Donavan has two small children, one of them back in South Africa which is where he is originally from.
40 police officers have been assigned to look for Donavan and a Major Incident Room has been set up at Melksham Police Station for them to work out of. Despite the arrest police say they still haven't found a boday. Police warn we will see more officers than usual in the Chippenham area as they carry out house to house enquiries, interview key witnesses and friends, and carry our background checks.
Speaking before the arrest Detective Superintendent Norman McKeaveney, who has been appointed as the Senior Investigating Officer, said:- " I have to consider a number of possibilities which may explain Donovan's disappearance, and at this stage of the enquiry, I have an open mind, whereby nothing is ruled out of consideration. Donovan's disappearance will necessitate a methodical, but detailed, investigation."
Mr Van Lill is described as having a South African accent, short dark hair and a stocky build.
Anybody with information can contact police on 0845 4087000.