Tackling Anti-Social Behaviour In Swindon
5 October 2015, 17:30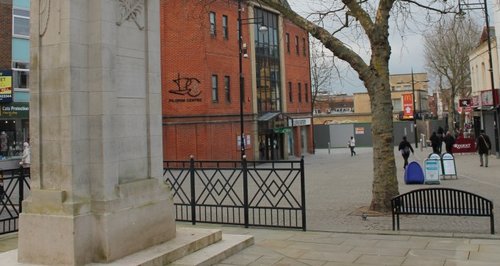 We're being asked to comment on plans to tackle anti-social behaviour in the centre of Swindon.
Swindon Borough Council is considering bringing in a Public Spaces Protection Order (PSPO).

A PSPO is designed to make sure people can enjoy public spaces without the threat of anti-social behaviour and would target issues like keeping dogs on leads, begging and aggressive charity collecting.

If a PSPO is breached the offender could get a £100 on the spot fine or fines of up to £1,000 if the case goes to court.

Cllr Emma Faramarzi, Swindon Borough Council's Cabinet Member for Housing and Public Safety, said: "It is important we capture as much feedback as possible to determine what issues people think should be included in the order.

"A PSPO will focus on nuisances and problems that have a negative impact on people using the town centre. We want the town centre to be a safe, welcoming place and this order will act as a deterrent to those who are intent on spoiling that so I would encourage as many people as possible to take part in the consultation survey."

The PSPO consultation is on the Community Safety Partnership website where there are details of the proposed order and a short survey. The consultation expires on 31 October.

Anyone requiring a paper copy of the survey should call the Swindon Community Safety Partnership on 01793 466506.