Adam and Molly's Baking Challenge
Catch up with Adam & Molly and the Heart Angels across Wiltshire, and try their brownies and flapjacks, thanks to Marshfield Bakery in Dyrham, to raise money for Have a Heart's Bake a Wish campaign.
We all love a good cake, so what better way to support Have a Heart than to enjoy Adam and Molly's delicious baked snacks?
They've baked their own products, with help from the team at Marshfield Bakery. Adam's gone for a scrumptious ginger brownie, while Molly's put her faith in a yummy red berry flapjack.
Having baked their snacks, now they're heading out to flog them! But whose snack will be more popular on the streets of Wiltshire?
Hear Adam & Molly selling their snacks in Swindon
They've been lovingly crafted at Marshfield Bakery, producers of the finest quality hand made cakes, just off the A46 near Dyrham. Thanks also to Eclipse Labels for supporting Have a Heart.
See Adam and Molly trying to flog their Bake a Wish snacks at the Brunel Shopping Centre.
See what else we're doing in aid of this year's Have a Heart Appeal, raising money to make seriously ill children's wishes come true.
Fancy trying Heart Breakfast's delicious snacks? Get a visit from the Heart Angels!
Recently Played Tracks
4am - 6am
Text 'HEART' to 82122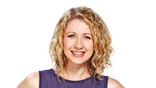 Stay tuned...
Now playing: The best feel good music
Coming Up
At 06:00

Niall Foster