The ABCs of Me: Molly Forbes
We've been digging through Molly's Family Album - what have we found?!
Molly joins Adam on Heart Breakfast. Find out what makes her tick here!
ADORE… What can't you live without? My family, swiftly followed by chocolate, Kettle Chips and a glass of wine on a Friday night
BODY… What physical attribute would you most like to change? My wobbly bits: mum tum, love handles – all the usual suspects. And I wouldn't mind getting a shoulder reduction. Oh, and while you're there, I'll have an extra couple of inches in height please!
CHILL OUT… What do you do to get away from it all? Run a hot bath and soak in it while reading a good book and drinking an ice cold glass of white wine. Bliss! Failing that, I'll retire to bed with some ear plugs and a copy of Heat Magazine!
DREAM… What was your last dream? I was being chased by a Great White Shark. It wasn't very friendly
EXCEL... What are you great at? Singing very badly at karaoke. I'm also rather good at hide and seek
FAMOUS… Who's the most famous celeb you've met? I've met and interviewed a few celebs including David Cameron, Heston Blumenthal and Sarah Harding. But the best celeb I've ever interviewed has to be Justin Fletcher (aka Mr Tumble). He was BRILLIANT!
HOLIDAY… What's your favourite destination? I lived in India for a while a few years ago, while I was working for a magazine, and loved it there. My favourite place of all was a little village called Hampi. It was full of thousand year old ruins and paddy fields. Every morning I used to wake up and watch the locals bathe this very friendly elephant in the river. Amazing!
IRRITATING… What's your most annoying habit? I talk too much, much to the annoyance of my husband. I'm also prone to getting very over-excited (especially if Take That are on the telly)

JOKER… Which presenter is the practical joker of the team? Hmmm…not sure about this one. I'll take a wild guess and say it's probably me. Although I'm very gullible and incredibly easy to fool with pretty much any practical joke going

KNOCK KNOCK… Your favourite joke? Man walks into a bar and sees Van Gogh. He says "Alright mate, do you want a beer?" Van Gogh says, "No, you're alright. I've got one 'ere." Get it?!
LOVE LIFE… Are you attached or looking? I got married in August last year. But if Gary Barlow's asking…

MOVIES… Favourite film? Without doubt, Dirty Dancing. Greatest film of all time, swiftly followed by The Notebook (much to my husband's disappointment)

NEVER… What would you absolutely refuse to do? Swim with Great White Sharks. Or Tiger Sharks. Or Bull Sharks. Or any type of dangerous shark. Or go in a shark cage. No amount of money could EVER persuade me to do that!
OFF WORK… What do you do in your spare time? Chase after my daughter. Go for bike rides. Watch rubbish TV with my husband. Go out dancing occasionally with my friends. Drink tea. Drink white wine. Sleep. Oh, and I also like making chutney
PROUD MOMENTS… What are you most proud of? My daughter, who was born in June 2010. Nothing else comes close

QUITE ANNOYING… What habits irritate you in other people? Boasting. A little bit of sharing is OK, but there's nothing more unattractive than a constant boaster
REWIND… Where did you spend your childhood? In Bristol, growing up with my mum and dad and younger sister

SURPRISING… Tell us something about yourself that no one else knows. W hen I was pregnant I had to go to the doctor's for a check up. I merrily walked out of my back door and and waved at the builders next door as I got into my car. When I arrived at the surgery I chatted for a while with the receptionist. It was only when I sat down in the (packed) waiting room that I looked down and realised my maternity shirt had come completely unbuttoned and I had been wandering around all morning with my massive pregnant belly and boobs out in full view of everyone!

UPLIFTING… What instantly makes you happy? My mean lasagne

VOCAL… Who is your favourite artist? Take That, Take That, Take That. I also love Adele, The Wanted, Bonnie Tyler and Phil Collins…the list goes on
WILTSHIRE… What's your favourite place to visit? Bowood House. I used to go there as a child and remember being so proud of myself for plucking up the courage to take on the Death Slide!
X-RAY… Any broken bones? Not once have I ever broken anything (touch wood) Of course, now I've said that it's bound to happen isn't it?

YOUNGER DAYS… What's your earliest childhood memory Getting my thumb trapped in the car door on a family holiday to North Wales. In true 3 year-old diva fashion, I demanded my dad give me a shoulder ride for the entire length of the beach, while I held my thumb in the air so everyone knew how badly injured I was. The ice cream made it all better though. Funny that!
ZOO…. If you were an animal, which one would you be? I'd like to say a beautifully graceful bird of paradise, or something sleek like a jaguar. But I expect I'd be something a bit loud and funny looking, like a baboon with a bright red backside or a short little penguin with bad hair.
Recently Played Tracks
10pm - 1am
Text 'HEART' to 82122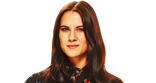 Stay tuned...
Now playing: The best feel good music