Ben & Kirsten's First Week: Behind The Scenes
Waking up Wiltshire weekdays from 6am - Heart Breakfast with Ben & Kirsten.
From kids' TV to waking up Wiltshire - all this week, take a look at how Kirsten arrived at Heart Breakfast.
Monday: Kirsten arrives at Heart Wiltshire to embark on an interesting challenge in her career...
Recently Played Tracks
10pm - 1am
Text 'HEART' to 82122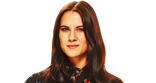 Stay tuned...
Now playing: The best feel good music
Coming Up
At 06:00

Niall Foster