Head for Europe T&Cs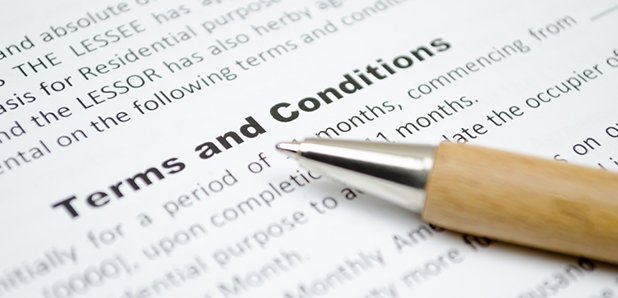 Terms & Conditions for Head For Europe competition March 2017.
Head For Europe on Heart Wiltshire
March 2017
RULES
1. The following rules ("Specific Rules") together with the general competition terms and conditions (which can be found at http://www.heart.co.uk/terms-conditions/competition) (the "Competition Terms and Conditions") of Global (as defined in the Competition Terms and Conditions) apply to 'Head To Europe' radio competition (the "Competition") on Heart Wiltshire.
2. Anyone who enters the Competition (an "Entrant") will be deemed to have read and accepted the Specific Rules and the Competition Terms and Conditions and will be bound by them.
Details of the Competition:
3. To enter the Competition the Entrant must register and proof that they are in possession of the new 12 sided one-pound coin in general circulation on or after the 28th March 2017 (The Coin). Contestants cannot register 'Commemorative Coins', Or a 'Trial coins'. If the registered coin is found to be a Commemorative Coin, or a Trial Coin, the contestant will be disqualified from the competition.
For the purposes of this competition a Commemorative Coin is deemed as 'for display poposes' and not designed for general circulation. A Trial coin is identified with the word 'trial', it is not legal tender status, and has no redeemable value.
4. Registration will take place from Tuesday 28th March (00.00hrs) up to Tuesday 4th April (12.00hrs) To be eligible for play entrants must register at heart.co.uk and prove they are in possession of the coin. Once a winner is found, all prevous registstaions and be null and void and entry will close. There will be one winner only.
5. Once entrants have correctly registered, they will be invited to play, this will happen one by one and in order of registration. Entrants must be available to play by attending Heart Wiltshire in person within 24hrs of invite between 07.00 and 11.00am, excluding Saturday and Sundays. Should the entrant not be available on not attend within this time frame they will be excluded from play and another player will be selected in order from registrations. The studio address is at Chiseldon House, Stonehill Green, Swindon SN5 7HB
6. All Contestants, selected for play must present 'the coin' upon arrival to Heart, or be subject to disqualification.
7. Play will involve, The Contestants coin being spun (up to two times) by the judge. A win will be deemed as two consecutive spins where the coin's lands heads side up. (This is where the bimage of the queen's head lands upwards), should the coin land tails on the first spin, play will be stopped and the next registered entrant will be selected (in order of registration)
There will be no practise spins. Should the outcome of the spin be unclear or compromised, the judge may and can ask for the coin to be re-spun
8. The Judge's decision will be final.
Eligibility:
9. Entrants must be 18 or over.
10. Entry is restricted to one entry per person; duplicate entries will be excluded from the Competition.
Prize:
11. There will be one prize of Two return tickets to a destination of your choice from Bristol with bmi regional. Choose from Aberdeen, Dusseldorf, Frankfurt, Hamburg, Munich, Milan or Paris. This prize is valid on bmi regional operated flights only and excludes code share routes operated by other airlines.
12. Infants may travel, in addition to the number of prize winners, but cannot exceed the 
number of adults travelling. Unaccompanied minors are not permitted. 

13. If the winner is responsible for paying mandatory taxes, air passenger duty and passenger service charges, this must be done at time of booking. Taxes and charges are payable for any infants travelling. 

14. Prizes are non-transferable, non-refundable and non-changeable. The prize must be used by the winner and companion travelling together. Flight details, dates and times cannot be varied once they are booked. Cash or credit alternatives will not be offered. bmi regional reserve the right to provide substitute prizes of similar value should the specified prizes become unavailable. 

15. All outbound and return travel must be completed by 29 September 2017.
16. Bookings must be made at least fourteen days in advance of the outbound travel date. This offer is subject to restricted availability and does not represent entitlement to book to travel on a specific route on a specific date. Your seat will be booked in a promotional booking class. All bmi regional flights and fare types applicable to this offer are capacity controlled and subject to availability at the time of booking. Availability is more restrictive during peak periods. Greater promotional seat availability is offered on off-peak and high frequency services. Typically availability is limited on European flights on Monday mornings, Thursday/Friday/Sunday afternoon and evenings. During holiday periods and special events availability is very restricted. 

17. It is possible that, whilst no promotional seats may be available on a flight, higher revenue seats may still be available on the same flight. 

18. bmi regional reserves the right to change its flight schedules and routes without prior notice. Some services operate seasonally, for full details of schedules, please visit bmiregional.com. 

19. The winner and their companion will be responsible for supplying valid passports and visas and, where necessary, for obtaining appropriate vaccinations and inoculations. It is strongly recommended that travellers take out adequate travel insurance. 

20. All flights are subject to the terms and conditions under which they are issued including bmi regional's general conditions of carriage for passengers and baggage. Available at bmiregional.com. 

21. bmi regional reserve the right to cancel or amend the terms of this prize promotion without notice in the unlikely event of major catastrophe, war, earthquake, or any actual, anticipated or alleged breach of any applicable law or regulation or any other similar event. 

22. By participating in this prize promotion, you grant the promoters permission to use your name and likeness for advertising and future promotional purposes without additional compensations (except where prohibited). 

23. Passengers are liable for any tax liability accruing as a result of this promotion.