Have 'Domino's For T' & Win The Ultimate Night In!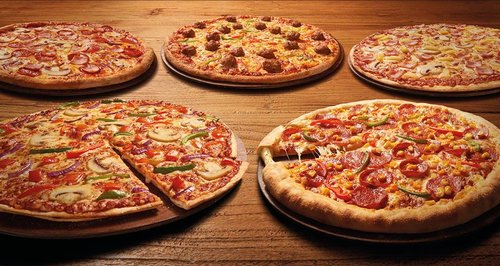 Tuck into tasty pizza, play a few Xbox Games and get yourself a load of movies... all on us! As we've the ULTIMATE night in bundle to be won thanks to Domino's.
Staying in is the new going out! So forget dressing up and going out in the cold, instead pop on your pjs and order a pizza - as we've the ULTIMATE night in to be won this winter thanks to Domino's in Bath and Swindon.
Who says pizzas are just for weekends as with 2 for Tuesdays and Pick 'n' Mix Thursdays you can have Domino's for T every week!
Just imagine getting in from a day at work and instead of standing over the hob, you can enjoy a chilled evening with the girls, your partner or the whole famliy. Kids tucking into the cheesey and tomatoey deliciousness of a fresh, hot Domino's pizza!
You can even add tasty sides of potato wedges, chicken strippers or salad, one of their tasty new Wrapzz, or even finish the meal with melt in the mouth cookies, chocolate brownies, ice cream or even cheesecake.
Win The Ultimate Domino's Night In!
To make your Domino's for T experience even better we've a fantastic prize to be won; a £50 Domino's voucher* to be spent in one of the branches in Bath or Swindon listed below, an Xbox One bundle PLUS a £200 HMV voucher so you can stock up on movies, games or your favourite tunes for your night in!
For your chance to win just answer the question below before 23:59 on Monday 2nd January 2017.
Swindon Branches:
• 1 Windbrook Meadow, Swindon, SN3 4UA
• West Swindon Shopping Centre, Swindon, SN5 7DL
• 17 Aiken Rd, Taw Hill, Haydon, SN25 1UH
• Unit 1 17-21 High St, Old Town, Swindon, SN1 3EG
Bath Branches:
• Long Acre, London Rd, Bath BA1 5NL
• 40 Moorland Rd, Bath BA2 3PN
*£50 Domino's voucher can only be redeemed at the
Swindon & Bath branches listed here