After Hours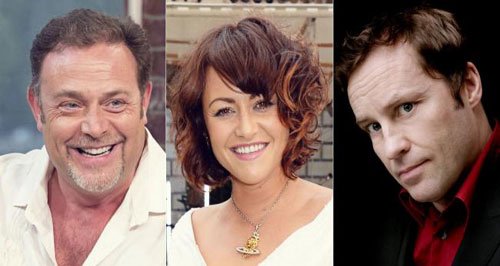 You'll love this heart-warming new comedy drama on Sky 1
Ardal O'Hanlon, John Thomson and Jaime Winstone head the cast and Caroline Ahern guest stars in this new comedy drama directed by Craig Cash, coming soon to Sky 1.

When 18-year-old music lover Willow (James Tarpey) has his heart broken for the first time, he seeks solace in After Hours, a local internet radio show run by music enthusiast Ollie (Rob Kendrick) and Lauren (Winstone) from a barge.
Ollie and Lauren doubted if they even had a single listener until they met superfan Willow, who they take under their wing as their new assistant.
Also with Georgina Campbell and Susan Cookson.
Discover more about After Hours on Sky 1
Discover more about all of Sky's great new shows.