Landscape Artist of the Year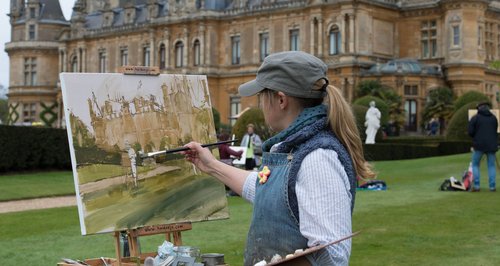 Frank Skinner and Joan Bakewell return to search for the next great artist in Sky Arts Landscape Artist of the Year 2015
The competition, which takes place across 8 National Trust properties, sees 48 talented artists painting some of the National Trust's most stunning properties and landscapes as they compete for a place in the final.

The winner will be awarded a £10,000 commission, which will be added to the National Trust's permanent art collection.

Landscape Artist of the Year starts on Tuesday 6 October at 8pm on Sky Arts.
Discover more about Landscape Artist of the Year on Sky Arts here.
Discover more about all of Sky's great new shows