Night at the Museum: Secret of the Tomb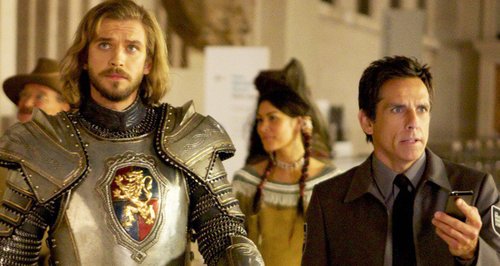 Ben Stiller returns as museum guard Larry Daley in this jam-packed adventure movie.
The third film in the 'Night at the Museum' series will make its mark on Sky Movies this Christmas, with Ben Stiller in the role of all-round good guy Larry Daley.

The museum guard will have to keep his wits about him as the Tablet of Ahkmenrah, which brings the exhibits to life, begins to corrode and lose its magical properties. Does this mean the end of Teddy Roosevelt, Attila, Octavius and Jedediah?
Not if Larry has anything to do with it! His search for answers brings him face-to-face with some new characters, including Rebel Wilson's Tilly and 'Downton Abbey' star Dan Stevens as Sir Lancelot.
He even has to hot-foot it across the pond to the British Museum to find the answers he needs!
Catch the film on Christmas Eve on Sky Movies.
Discover more about Night at the Museum: Secret of the Tomb on Sky Movies

Discover more about all of Sky's great new shows
Night at the Museum: Secret of the Tomb © 2014 Twentieth Century Fox Film Corporation and TSG Entertainment Finance LLC. All rights reserved