Penny Dreadful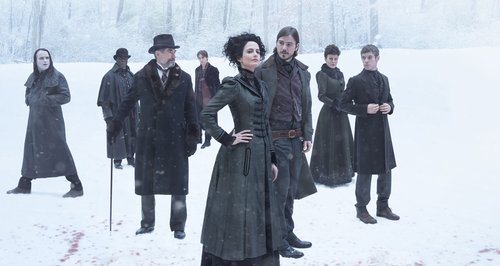 Sky Atlantic's acclaimed horror-drama returns for a bone-chilling third season.
Fans of creatures, ghouls and things that hide in the dark will be thrilled to learn that Penny Dreadful is back on Sky Atlantic in May, on Tuesdays at 9pm.

Veteran actors Brian Cox (Troy, The Bourne Trilogy) and Wes Studi (Heat, The Last of the Mohicans) will be joining series originals Eva Green,
Josh Hartnett and Timothy Dalton, as well as a cast of mysterious and monstrous beings born from the darkest minds of Victorian literature.
All in all, it looks like May will be the perfect month to turn off the lights and embrace your dark side.
Discover more about Penny Dreadful on Sky Atlantic here
Discover more about all of Sky's great new shows