Win £1,000 And A Linkee Game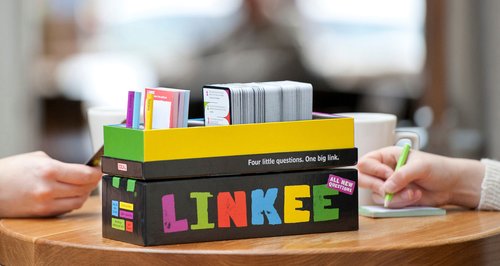 Heart Loves Linkee the super-simple, shouty-outy family party game...
Christmas is all about the box. Watching the box, demolishing the box of chocolates - and getting out the Linkee box.

Linkee is the perfect family game. It takes two minutes to learn, 30 minutes to play - and you don't even have to wait your turn because everyone plays at once!
Heart Loves Linkee because it keeps everyone in the family happy from tricky teens to awkward aunts. All you have to do is answer four questions then spot the link between those answers.
Get it right and win a letter. Win enough letters to spell LINKEE and you've won and you get to jump up and down on the sofa causing mayhem.
Here's how to play Linkee...
Heart Loves Linkee at Christmas, and to celebrate we're giving you the chance to win a box of Linkee - plus £1,000 in cash to really go to town this Christmas.

Just answer the Linkee question below and get your entry back to us by 23.59 on Sunday 4th December 2016.
Buy now from all good games retailers
& check out their FREE Apple & Android Apps