Great Mornings on Heart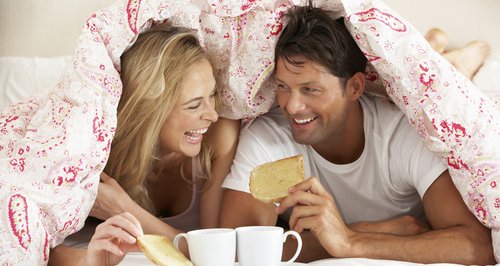 Wake up to a great morning every day with Heart! Whether you're heading into work, out on the school run with the kids or enjoying a lie in... lucky you, make sure Heart is your soundtrack.

And to make sure you're smiling all the way through 'til lunchtime, we've got the chance for you to win a £100 voucher.

You could be winning a £100 M&S gift card, so you can get your wardrobe ready for the coming chilly months or fill up your fridge with some delicious winter warmer meals.
How to Enter:
For your chance to win simply answer our competition question below correctly, but hurry as entry for this prize closes at 9am on Monday 10th October.
And don't forget to start your day with Heart Breakfast every weekday from 6am followed by Toby Anstis from 10am.

Have a Great Morning with Heart!
Find out who's ready to keep you entertained with more music variety right now here on Heart ...