Flavours Food Festival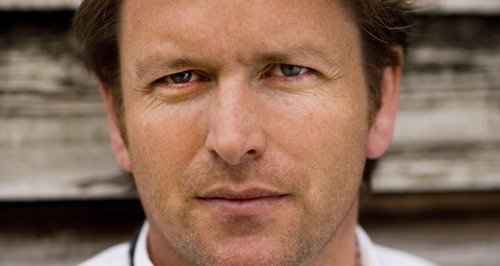 That's right, a brand new food festival is about to descend on Elsecar and a very special chef will be cooking up a storm!
The spectacular one day event will see our unique historical site transformed into a bustling food and drinks market, offering a wide variety of tasty treats and delicious drinks.
As well as stalls and street food, the festival will also see the arrival of a very special guest…. In the specially constructed grand arena, which seats over 400 people, you will have the opportunity to see celebrity chef James Martin! He will be demonstrating a selection of his very own recipes, which you can then recreate at home. Sessions will take place at 11am , 1pm and 3pm, each lasting around 45 minutes. Be sure to catch our second chef, Richard Walton-Allen in his free 30 minute demonstrations at 10am, 12pm and 2pm too (available to those with a general admission ticket as well as those purchasing tickets to see James Martin tickets)

Inside The Ironworks, up to 60 local and national food producers will set out their wares. Here you can browse, sample and even start your Christmas shopping, if you're feeling prepared! There'll also be children's crafts, a chill out zone and bar serving hot and cold drinks and light snacks.
Outside in the Old Works Yard there will be a selection of tempting street food, where you can pick up a light bite. Here you can explore the Earl Fitzwilliam's Workshops, a series of independent shops, antiques centre, play area and quaint cafes. Why not take a look and discover exclusive and unexpected treasures.
There's loads more info and details of how to get your ticket here!