Leeds' Bubble Rush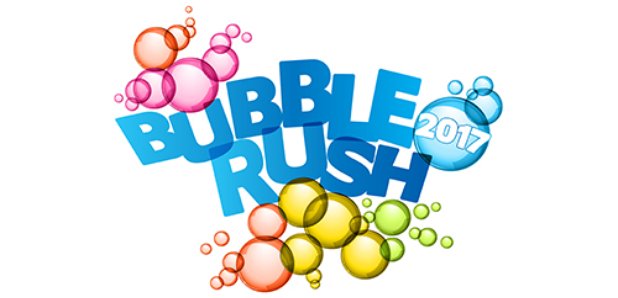 Join #TeamStGemmas on the 22nd of April 2017 for the biggest, brightest, happiest and most colourful 5k Leeds has ever seen. The Leeds Bubble Rush is bursting with bubbles and back for its second year at Harewood House.
Along the 5k Bubble Rush course there will be four different coloured bubble stations where one of our high-powered foam cannons will be blowing out 30 cubic metres a minute of frothy coloured bubbles making a 4ft bubble wall! Our trained team of Bubble Blasters will man the foam cannons.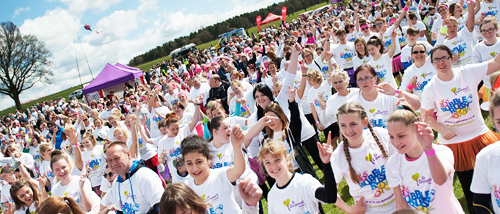 To make sure that you are covered head to toe in colourful bubbles by the time you cross the finish line!
You can run on your own, as a family, with friends or colleagues as a way to support the Hospice. Or do it in memory of someone who has brought colour into your life. The run is open to everyone, whether you're 7 or 70, male or female, on your own or in a group, you can walk, run, hop, skip, jog or cartwheel - it's not a race, we just want you to pass the finish line frothy and smiling! We have three different wave times available: 12pm, 1pm and 2pm.

Last year's event saw just over 3,000 friends, families and colleagues conquer the bubbles and raised an amazing £98,317.44. This year we are hoping to beat that! We'd love for you to join us at Harewood House not only to help St Gemma's Hospice raise vital funds, but to have a bubbly fun time with your loved ones! It's going to be an event to remember!
You'll receive a t-shirt at the start of the run, which is included in your entry fee, to make sure you're a blank canvas for the run and you'll finish in an array of bubbly colours. We have individual and family tickets available.

Click here to learn more about Leeds Bubble Rush