Sheffield's Going Out Of This World!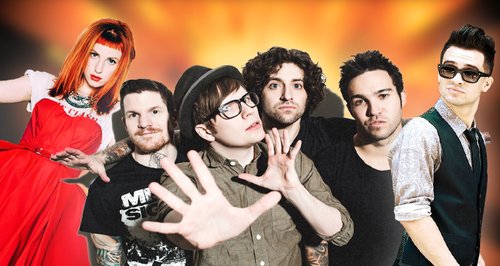 Whether you are a fan of sci-fi, comic books, gaming, magic, illusion or all things spooky the Out Of This World festival is a free, city centre wide event with entertainment for everyone.
Out Of This world is back for a third year - and is bigger and better than before!
Celebrating all things otherworldly and out of the ordinary the festival takes place around the Peace Gardens, Winter Garden, Millennium Square, Town Hall Square, Tudor Square, Fargate, Barkers Pool, Town Hall and The Moor on Sunday 23 October.
Sci-fi, Comic Book & Gaming Zone - Winter Garden, Town Hall, Tudor Square, Millennium Square and the Peace Gardens
This zone is growing so fast that this year the fantastic sci-fi, comic book, gaming and fantasy convention has extended into the Town Hall reception rooms. From arcade games and board games to comic book artists, trade stands and themed displays. Walkabouts and displays from your favourite heroes and villains including Darth Vader, Iron Man and The Superheroes. One of the most popular parts of the event whether it is photobombing your favourite superhero or getting your own costume ready to join in the fun. And of course those pesky but totally addictive Pokémon Go are getting involved in the action…! Film and TV vehicle displays return and new to the event this year a full size replica of a Star Wars Land Speeder.
Sci-fi Dance Demos & Displays
Come in costume and join in the interactive sessions in the Peace Gardens. Our Hype Dance troops will be on hand to show you some moves but if you want to freestyle who's going to stop you? Children's sci-fi characters from the big screen and your favourite TV shows will be dancing along and meeting and greeting. Perfect opportunities for photos and selfies!
Magic Zone – Town Hall Square and the Town Hall
All is not as it seems as Out Of This World presents a programme of mystifying illusion and magic. Some of the UK's best magicians and illusionists will be in Sheffield city centre with magic that will astound you. From sleight of hand to the weird and wonderful, and even the wacky. Don't miss your chance to try to work out how it is done! New for this year Ramona Gypsy Queen on The Ladder of Swords will be joining Dr Diabolo, Sam The Scam and The Great Mysto for your delight and entertainment. And for all those budding magicians amongst you there is the chance to learn a few tricks of the trade with magic workshops in the Town Hall.
Horror Zone – The Moor
Little Monsters on The Moor – running the full length of The Moor. Spooky attractions for younger children and families including street entertainment, craft, dance, music, fancy dress and children's funfair rides. Horror themed fancy dress is a must and of course there is plenty of time to start your Christmas shopping good and early!