Approval For New Lap Dancing Club In Leeds
4 April 2017, 12:41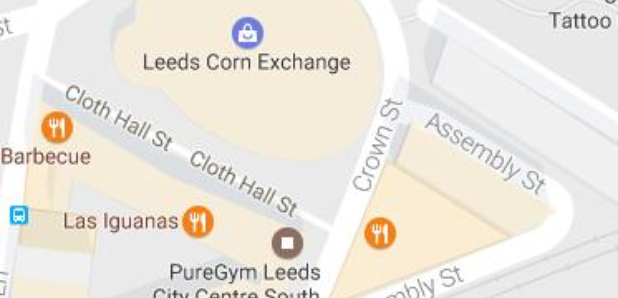 A new lap dancing club has been given the go ahead to open next to one of Leeds' most historic buildings.
The council's approved a licensing application for Black Orchid to open near the Corn Exchange.
A spokesman for Leeds City Council said: "After considering written and verbal submissions, whilst sympathetic to some of the concerns raised by the residents, the members of the council's licensing sub-committee granted the application in relation to Black Orchid.
"In reaching their decision, the sub-committee determined that the application did not offend the requirements and objectives of the council's policy in relation to its location in that the proposed venue will not be near properties with sensitive uses or in a sensitive location.
"Government guidance and case law also makes it clear that moral objections to sexual entertainment are not relevant to consideration of applications of this nature."
There are currently three sexual entertainment venues operating in Leeds city centre. The council's policy allows a maximum of four venues to operate in the city centre at any one time.
The application from Tokyo Industries Ltd was for a Sex Establishment Licence that covered the first and second floors of the building on Crown Street, which would have direct access from Assembly Street.
There had been 77 objections to the application along with a petition.