Postcard Appeal To Help Poorly Barnsley Toddler
22 May 2017, 06:33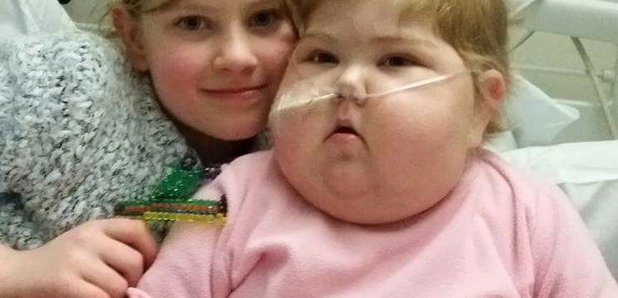 Mum Mel says the response has been overwhelming.
A Barnsley mum, whose 2-year-old daughter is being treated for leukemia, started an appeal to brighten her hospital room nearly 2 weeks ago.
Jessie Stocks has spent 17 months in hospital, all she really knows is the 4 walls of her room at Sheffield Children's Hospital.
Her mum Mel has been asking for people to send postcards to her - to help brighten up her room.
She wants to put them all over the walls, along with a world map, so Jessie can see there is a "big wide world out there waiting for her to go see and explore" with her big sister Macy.
She's now had thousands of cards from all over the world, from places like Singapore, Dubai, Australia, New Zealand, India and the Maldives.
She says "We never even imagined anything like this, and it's certainly changed our experience in here from the last 17 months to the last 2 weeks. We've got a smile back on our faces. We've got something to slightly to look forward to."
You can send postcards to Jessie and Macy Stocks, c/o Sheffield Children's Hospital, Ward M3, Western Bank, Sheffield S10 2TH.