The Queen's Visited Hull
16 November 2017, 18:09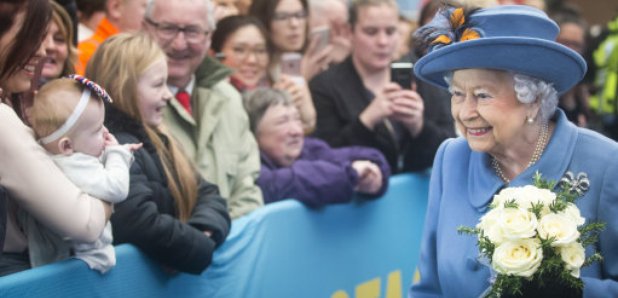 The Queen arrived in Hull to cheers from crowds as she began a visit to mark the city's tenure as UK City of Culture 2017.
She smiled as she talked to many of the hundreds of people who gathered at the railway station to watch as she got off the Royal Train.
The royal visitor went on a brief walkabout in the station concourse as she walked from the train to her waiting car, gathering dozens of bouquets of flowers and chatting to many of those waiting, including a number of children.
Hundreds of thousands of people have flocked to the various events which will culminate in the Turner Prize being awarded in the city next month.
One of the most high profile events of the year was Blade, in which a 250ft (75m) long wind turbine blade was placed in the city centre.
The Queen visited the Siemens factory in Hull where the blade was made and she will see the state-of-the-art production line as well as meet staff.
The Queen finished her visit at the University of Hull, where she officially opened the Allam Medical Building.
The royal visitor is expected to meet students at the centre, which is at the heart of the university's £28 million health campus.
She watched students taking part in practical sessions including a mock C-Section.