Devon man jailed for making homemade bombs
17 September 2018, 16:05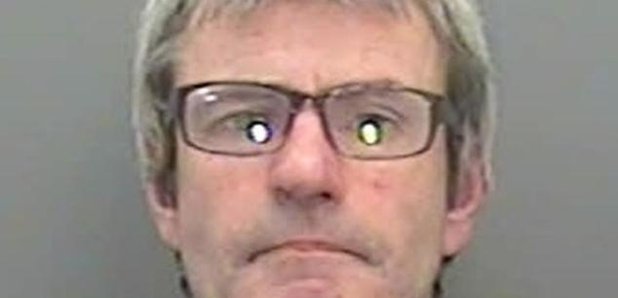 A 56-year-old Devon man has been jailed for 40 months for turning his home into a bomb-making factory.
17 homemade improvised explosive devices and more than 100 chemicals were found by police in Steven Bracher's one-bedroomed home in Bishop's Tawton in January.
Drug addict Bracher, who has been fascinated by chemistry since school, told police he made the devices because he liked to 'see them go bang' but he had no intention of harming anyone.
He was convicted of three charges of possessing explosives after pleading guilty to the offences at an earlier hearing, along with possessing a knife and a quantity of amphetamine.
Senior Investigating Officer Detective Inspector Phil Gray, of Barnstaple CID, said: "He was very unassuming and mild in his manner, and complied with us in interview and throughout the investigation.
"Bracher is unemployed with a drugs habit and is an individual who has disassociated himself from society apart from a small circle of friends and family.
"He has an extensive knowledge of chemistry and this subject has been a fascination from school days. He has taught himself from the internet and books over the years.
"He has a further fascination for making explosives but he views these devices very differently to police. In his mind they are 'fireworks' which he likes to take somewhere quiet by himself and detonate so that he just see them go bang.
"Bracher didn't pose any danger to anyone else – more to himself. He made no suggestion of trying to harm anyone and this was never treated as a terrorism threat.
"This was something he liked to do but didn't have any real understanding of the danger he had created. The danger is that he does not understand the implications of his actions and what could have happened by making explosives; they could have caused extreme harm if the intent had been there.
"We found no evidence of links to extremist groups or how he was getting the chemicals and materials. It appears that he had built up a collection over many years, mostly likely all from the internet and household chemicals from shops.
DI Gray paid tribute to the hard work and dedication of the detectives who worked on the investigation. They were all awarded with commendations
He said: "The team were under intense pressure due to the nature of the incident and worked very long hours, particularly in those early days. This work resulted in the evidence being gathered to obtain early charges against Bracher and the eventual early guilty pleas in court.
"This was a chance find and testament to the uniformed officers who carried out the initial search on Bracher and realised the gravity of what they had found. If it wasn't for that we wouldn't have gone to the address and found what we did.
"You can imagine the thoughts of the officers who entered the house and were greeted by such a scene. Chemicals and IEDs were found in every room throughout the property. Bracher had not tried to hide anything.
"At no point were the wider community at risk and no other properties were evacuated on the advice of EOD as it was deemed that any potential explosion would have been contained within the stone-walled property.
"However I would like to pay tribute to the residents of Bishop's Tawton who were thoroughly supportive and understanding of the high police and EOD presence in their village during which must have been a very unsettling time."