FREE South West Holidays For Grenfell Victims
21 June 2017, 12:57 | Updated: 22 June 2017, 06:29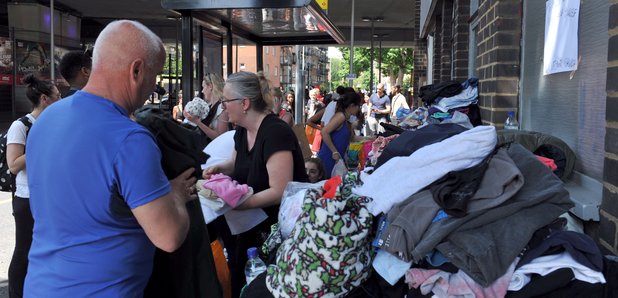 Two North Devon friends rocked by the devastating Grenfell Tower fire tragedy are doing something truly special for the survivors, emergency services and those evacuated by the fire.
Kay Gilbert and Angie Mays, from Ilfracombe, are organising holidays to Devon and Cornwall for those traumatised by the fire and need some respite.
They say they have had more than 100 offers from people with holiday accommodation in places across the South West, as well as as far as Scotland, Cyprus and Ibiza.
Other donations include counselling sessions, beauty treatments and meals.
Kay Gilbert and Angie Mays from Ilfracombe set up the Facebook campaign and said they had been "overwhelmed".
Kay's first first contact was with Lee Woodward at Green Park Holidays in Ilfracombe.
Endenmore Nursing Home in Ilfracombe made an incredible offer of giving a week's care to someone who needs that extra bit of help if their family are on holiday here.
She said: "Lee helps with a lot of charities.
He immediately said yes, and generously donated 10 holiday units - accommodation for 40 people."
Anyone wishing to donate directly to our Grenfell Tower Holiday Appeal the details are as followed:
Lloyds Bank Reference: 5521 5730 1164 9311
Account number: 00000000
Bank sort code: 77-29-00
It could take up to six months before any of the victims take up the offer but the two friends are hoping members of the emergency services will maybe come down during the school holidays.