Kate Bushell Murder Still Unsolved
29 March 2018, 11:43 | Updated: 29 March 2018, 11:57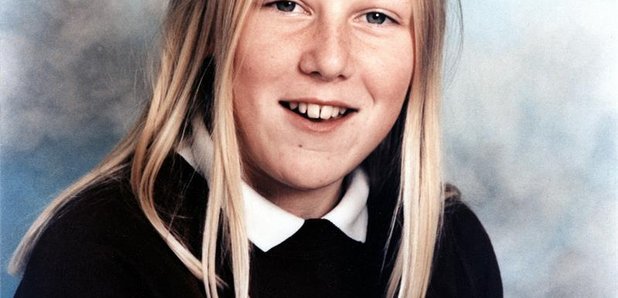 Police investigating the death of Exwick schoolgirl, Kate Bushell, say they have finished a fresh review into her murder.
The 14 year old was stabbed to death on 15th November 1997 as she walked a neighbour's dog near her home. Her body was found in a field off Exwick Lane by her father.
Detectives launched a fresh appeal last summer and started re-examining key evidence in the hope of catching her killer, 20 years after she died.
Officers received 204 calls and messages, which identified 10 new 'significant' lines of enquiry, including the names of potential suspects, however, these have now been eliminated.
Police say despite the case still being unsolved, it will always remain open to try and catch Kate's killer and they will respond to any new information or evidence from the public.
Senior Investigating Officer Paul Burgan said: "We really would like to thank the public for the tremendous response to the 20th anniversary appeal which totally surpassed our expectations. It was more than 10 times the response to the 10th anniversary appeal in 2007. As a result detectives have pursued 10 significant lines of enquiry, including named people who were all reviewed in depth.
"Unfortunately, despite the volume of calls, that one vital piece of information still alludes us and sadly we still do not know who is responsible for Kate's death.
"The investigation team has worked extremely hard over the last few months and I praise the dedication of the officers and staff involved. The active phase of the operation has ceased and all current enquiries have been completed, but that does not mean that the case has been closed. This murder enquiry will be subject to future review and any intelligence received will be assessed and investigated accordingly."
Tim Bushell, Kate's older brother, 35, said the family were extremely grateful for the work carried out by police plus the support from the public, and appealed to anyone who may still be withholding information to speak out.
He said: "I personally thank everyone who contacted the police to give additional information, as well as the tireless efforts put in by current and retired members of Devon and Cornwall Police.
"The 20 years of dedication, professionalism and effort put in by the police to try and solve Kate's murder is staggering. I have been left humbled by the support and good wishes from friends, family and the wider community.
"My parents and I still hope that someone will come forward and that justice will be served. Again, we would please urge anyone who is in the position, but for whatever reason wasn't before, to come forward and contact the police."
Mr Burgan added: "We would still encourage people to keep the information coming as we still need that critical bit of information that could help us to identify and apprehend Kate's killer. We are still looking for that one call from someone who may well be wrestling with their conscience and debating whether to call the police.
"This may be due to misplaced loyalty or they may think they will be treated criminally if they only come forward at this late stage. Let me be very clear, our priority is to apprehend a child murderer. If you think you know something, be brave and please pick up the phone.
"We would like to especially praise the bravery of the Bushell family who have acted with great dignity throughout the review and indeed over the last 20 years. We are extremely disappointed that despite a huge response from the public that we cannot bring some form of justice to the Bushell family and most importantly for Kate herself."