Bristol Woman Cleared Of Harry Studley Shooting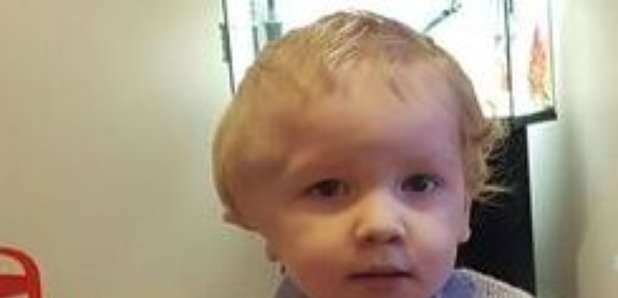 A woman has been found not guilty of telling her partner to shoot an 18-month-old boy in Bristol with an air rifle.
Over the course of a two day trial the jury heard how Harry Studley was shot in the head in July 2016 whilst his family visited a flat in Oak House in Hartcliffe.
Harry's mother, Amy Allen, had taken him there with his brother to visit her friend Emma Jane Horseman and her own young family.
An hour later Harry had been shot in the head by Ms Horseman's partner, 24-year-old Jordan Walters, who had been cleaning an air rifle used to hunt rabbits.
Harry underwent emergency surgery at Bristol Children's Hospital after being shot in the right temple.
In a written statement read in court, neurosurgeon Mike Carter said the pellet was not found and has not been removed.
Harry's speech is now developing normally but he suffers from several post-traumatic seizures a day and is being treated with anticonvulsant drugs.
Jordan Walters admitted inflicting grievous bodily harm at the earliest opportunity given to him and is yet to be sentenced.
The court heard Emma Jane Horseman, who was 23 at the time, was accused of telling her partner to shoot Harry because he had started crying.
She was alleged to have said: "Shoot Harry, just to frighten him, to shut him up. Shoot it at Harry".
As a result she faced what is called a secondary charge of causing grievous bodily harm by aiding or abetting.
She was found not guilty of this charge after a trial lasting two days came to an end at Bristol Crown Court. The jury took 40 minutes to reach this decision.
The court had heard evidence from Ms Horseman where she denied telling Mr Walters to shoot Harry - and believed it to have been an accident.
She cried in the dock, telling them that she thought of Harry and his mother as part of her own family.
Neither the families of Harry Studley or Emma Horseman had any comment to make following the jury's decision.