Homes Evacuated In Bath
13 May 2016, 08:02 | Updated: 13 May 2016, 08:04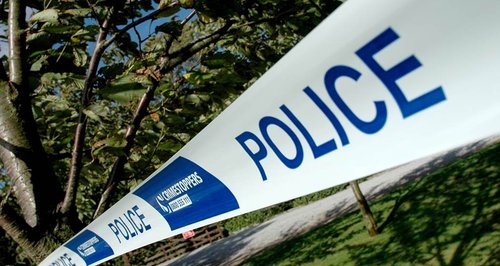 A 300-metre exclusion zone remains in place in Bath this morning as efforts to remove an unexploded WWII device continue.
The Explosive Ordnance Disposal (EOD) team were called out to a former school on Lansdown Road at around 4.40pm yesterday and after contractors unearthed a 500lb shell.
The EOD are currently building a barrier around the device using 250 tonnes of sand. Once this barrier is in place, they will remove the device with a police escort to a safe location away from the Bath area where they will carry out a controlled explosion.
People living inside the exclusion zone have already been asked to evacuate their homes, with a number taking refuge in the Pavilion by Bath Rec.
Avon and Somerset police are working closely with their partners at Bath & North East Somerset Council, South West Ambulance Service and Avon Fire and Rescue to look after those temporarily evacuated.
Once outside the exclusion zone, people are unable to re-enter while the incident is on-going, which at this stage is believed may be up to 48 hours.
Some residents inside the cordon have chosen to remain in their homes and they continue to be advised to move to a safe distance. Those who have remained inside the exclusion zone will be prevented from moving within 100m of the device for their own safety.
Commuters are advised to expect significant disruption on the road network throughout Bath while diversions are in place around the exclusion zone and are asked to plan their journeys ahead.
T/Chief Inspector Kevin Thatcher said: ''We recognise the disruption this incident has already caused to residents inside the exclusion zone and we'd like to thank them for their patience.
''Decisions to evacuate houses are never taken lightly but during these incidents public safety will always be our primary concern.
''We also appreciate the anxiety many in the local community may feel following the discovery device and the time required to remove it but we would urge people not to be alarmed.
''The EOD are working as quickly as they can to remove the device and we will provide regular updates on their progress.
A Bath & North East Somerset council spokesman said: ''Schools close to the cordon may be affected and the advice is to consult the council website, Twitter feed, local radio stations, as well as look out for messages from the schools themselves.''
The Lansdown Park & Ride service will be closed today. Additional Park & Ride services will be running from the Newbridge site and the Odd Down site.
The following roads are closed until further notice:
Lansdown Road (between Lansdown Lane and Julian Road)
Roads immediately adjacent to Lansdown Road within the 300m exclusion zone.
In order to minimise disruption and any knock-on effects, members of the public are advised to carefully consider if it is absolutely necessary for them to travel into Bath today or whether they can avoid making the journey, such as working from home or an alternative location, or visiting the city on a different day.