Melanie Hall Murder: New DNA Evidence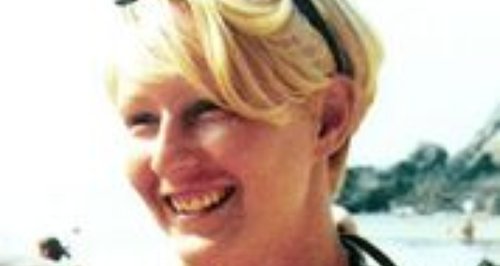 The detective leading the investigation into the murder of Melanie Hall has made a fresh appeal for information on the 20th anniversary of her disappearance.
The 25-year-old was last seen at 1.10am on June 9th 1996, sitting on a stool at the edge of the dance floor in Cadillacs nightclub, which is now ClubXL, in Walcot Street in Bath.
Her remains were found in woodland next to the junction 14 of the M5 in October 2009.

There have been 9 arrests during the investigation, but no-one has been charged.
For the first time, police have confirmed they have DNA evidence which was left on an item found at the scene where Melanie's remains were found.
Thanks to new techniques, they are in the process of developing a DNA profile, which will bring them closer to finding her killer.
Police hope these questions may jog some memories;
Did you see Melanie after 1.10am on Sunday 9 June? Did you see her leave the Cadillacs nightclub, or see who she was with, at any time after this?
Were you in Cadillacs nightclub in Walcot Street that night? It was the evening where England drew 1-1 with Switzerland in the opening game of the football Euro 96 Championships? If you were there and haven't spoken to police, please call us.
Did you see any suspicious activity or a vehicle parked on the northbound J14 slipway of the M5, the Thornbury turn off, from the early hours of Sunday 9 June 1996 or the days or weeks afterwards?
Are you concerned about the change in behaviour of a friend or relative, or anyone showing a particular interest in this inquiry?
Do you have information on where Melanie's clothing or belongings may be? They,ve never been found. They include a pale blue silk dress with a round neck, black suede mule shoes with straps across the front and an open toe, size 5 or 6, a cream single-breasted, long-sleeved jacket and a black satchel-type handbag. In Melanie's handbag were cosmetics and a Midland cheque book and bank card. Also missing are items of jewellery including a Next watch with expanding bracelet and silver drop earrings.
Where are these items? Have you ever seen them?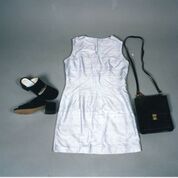 Crimestoppers has reinstated a reward of up to £10,000 for information leading to the arrest and conviction of the person responsible.
You can call the Operation Denmark Incident Room on 0117 952 9788 or alternatively 101 and ask for the Operation Denmark team. Crimestoppers can be contacted on 0800 555 111.
Information can be provided anonymously and they cannot trace your call. You can also visit www.crimestoppers-uk.org