Bath MP's Response To Budget
8 July 2015, 15:24 | Updated: 8 July 2015, 15:36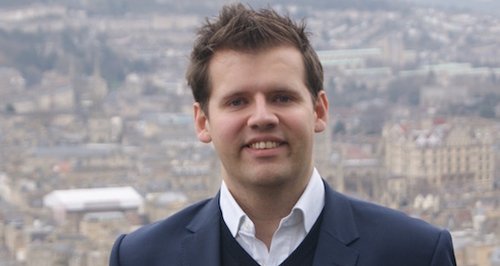 Today the Chancellor of the Exchequer has delivered the first Conservative Budget in 18 years.
Here is the reaction of Ben Howlett, the Member of Parliament for Bath:

'I am thrilled that the Chancellor used today's Emergency Budget to bring financial security to the people of Bath with the introduction of a new compulsory National Living Wage. Since the financial crisis many hard working Bath residents have had to face difficult choices whilst the Government worked to turn the economy around. Britain deserves a pay rise and thanks to the long term economic plan we can now afford to give it. From April next year, the National Living Wage will start at £7.20 an hour and will rise to £9 by 2020. This will benefit many people in Bath, improving living standards across the city and more broadly, it will see a direct pay rise for two and a half million people across the country.
I was delighted to hear that the Government is already starting to act on their manifesto pledge of increasing personal allowance to £12,500 by 2020. It will rise to £11,000 in April 2016, allowing the people of Bath to keep more of what they earn. This step, coupled with the new National Living Wage, shows that this Government is rightly working to make the lives of hard working people better.
In the next few days I will be writing to the Chancellor to remind him that there should not only be a focus on the Northern Powerhouse, but also a focus on the vital contribution the South West makes to the British economy. I will be campaigning for our own West of England Powerhouse, which can bring more prosperity, more growth and more jobs to Bath and the surrounding area.
Finally I was pleased that the Chancellor reaffirmed his commitment to the NHS. The Chancellor's promise to provide a further £8 billion, on top of the £2 billion already confirmed, means that the RUH will be properly funded, ensuring that it can provide the people of Bath with the first class healthcare they deserve.
This has been a budget which delivers security for working people and demonstrates the new Conservative Government's commitment to finishing the economic recovery and improving the lives for people across Bath and the UK. I am proud to represent the hard working people of Bath, and I pledge to continue working tirelessly to ensure that this economic recovery provides a tangible benefit to every single one of my constituents.'