Note left on ambulance in Bath
19 September 2018, 14:58 | Updated: 19 September 2018, 15:00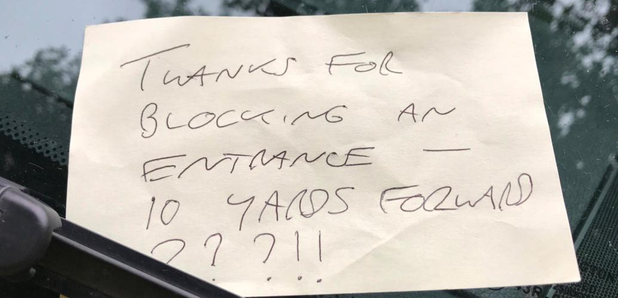 A note has been left on an ambulance criticising the crew for blocking an entrance.
It happened as they were dealing with a serious incident in Bath on Monday.
In a tweet South Western Ambulance said:
Our crew received this note while attending a serious incident in Bath this week. We try hard not to block people in as we know it can be frustrating. In an emergency every second counts and it's not always possible to park in the most convenient places. Thanks for understanding.