Search Continues For Most Wanted Man
23 October 2017, 08:37 | Updated: 23 October 2017, 08:42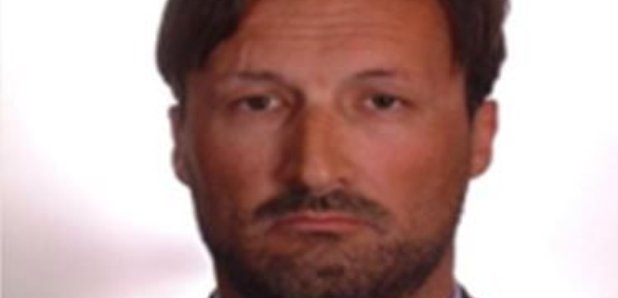 Police have released new details as they continue an international search for one of the UK's most wanted men.
44-year-old Mark Acklom is accused of defrauding a woman he was in a relationship with out of £850,000. The offences happened in Bath in 2013.
Acklom was caught on camera in Switzerland in May, but hsan't been seen since.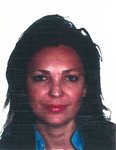 Now police have released details of his wife, as she could be assisting him. Maria Yolanda Ros Rodriguez, 47, is likely to be with Acklom and may be using the aliases Yolianda Ross, Maria Long, Mary Moss or another name entirely.
DI Adam Bunting, who is leading the efforts to find Acklom, said: ''Mark Acklom is a convincing fraudster and we're working hard to locate him as soon as possible.
''We believe he'll be with his wife Maria Rodriguez and their two young daughters, who we know up until last year's appeal, were enrolled in El Limonar International School in the Murcia area of Spain.
''In the days following the appeal he removed his children from the school and together with his wife, he disappeared.
''We have significant concerns about the children's wellbeing given they were uprooted, with no notice, from their school, friends and family. It
s highly likely Acklom will have placed his children in another fee-paying school.''
DI Bunting added: ''Mark Acklom has links through property to Spain and there's been a positive sighting in Switzerland. We also have information linking him to Dublin and Italy, but he could be anywhere in Europe. It's possible he may have travelled outside the EU.
''He's described as 5ft 10ins, of medium build, with dark brown hair and green eyes.
''We're grateful for the ongoing support of the National Crime Agency and our law enforcement colleagues in Europe but we need the help of the media and the public in the UK and Europe to track him down.''
If you have information about the whereabouts of Mark Acklom and are in the UK, please contact us by calling 101 and giving the call handler the reference number 7429713 or you can contact us via our website.
You can also call the independent charity Crimestoppers 100 per cent anonymously by calling 0800 555 111 or use their non-traceable anonymous online form online.