Stadium for Bath plans on show
25 July 2018, 05:00 | Updated: 25 July 2018, 08:32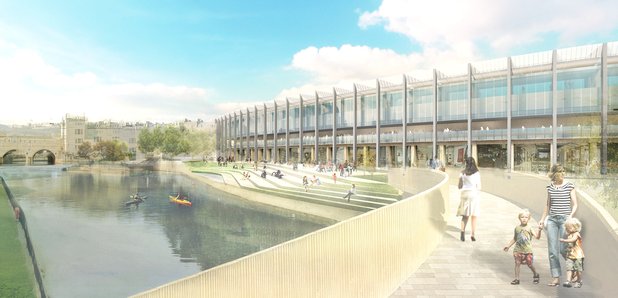 We are getting a first look at plans for the new Stadium for Bath.
The proposals also include regenerating the riverside between North Parade and Pulteney Bridge.
An exhibition is running at the Ricoh Suite, in the South Stand of Bath's current stadium at the Rec, until Saturday.
Chief Executive of Bath Rugby Tarquin McDonald said, ''This is an exciting time for the city as we progress to the next stage of consultation on Stadium for Bath's vision to create a new destination in the heart of Bath that benefits everyone.
''Sport brings people together and has the power to make a profoundly positive impact on our communities and those who live within them.
''We believe that rugby can act as a catalyst for regeneration in the heart of the city, providing the opportunity to keep sport, not just rugby, alive in Bath, which we hope will inspire people to get involved, to get active and which will help promote overall wellbeing.
''This is also a unique opportunity to regenerate a neglected area of riverside creating a new space that we can all enjoy.
''The Rec is set in a wonderful part of our city and we have been working closely with our landlord Bath Recreation Limited, various organisations throughout the city and the local community to bring forward a scheme that is befitting to both its iconic location and its World Heritage status.''
Find out more here