Tribute To Henry Burke
27 November 2016, 18:26 | Updated: 27 November 2016, 18:32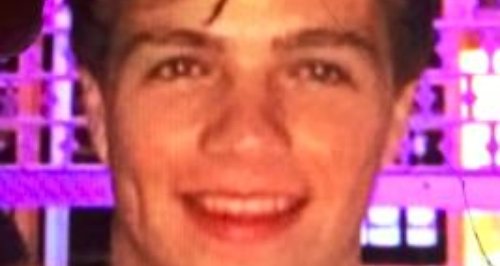 The family of Henry Burke have released a statement paying tribute to him.
It follows the discovery of a body in the River Avon in Bath on Saturday.
Formal identification will not take place until Tuesday.
"Henry was a star that burned so bright in our lives. His passing has yet to sink in however, the pain of his parting cannot be expressed.
"He was a beautiful, wonderful young man who lived life to the full. His college life and friends, particularly his housemates, (his second family), were a real joy to him.
"His happiness with his girlfriend Emma knew no bounds. Playing rugby with his college, his endless trips to the gym and skiing with the ski club were his passions.
"His friends from his early years were strong and true as were the families and residents of Little Horwood Manor who treated him like their own as he grew from a little toddler to a strong young man.
"He was taking his first steps on his own, living away from home, starting to take responsibility for his own life.
"He was beginning to put in place the foundations of the hopes and dreams he had for the future. So so tragically cut short.
"Finally his family. His aunts, his uncles, his Nan, his cousins and his mum and dad. Henry will know that he will always be loved, treasured and remembered.
"And so to probably the two most important members of his family -his two younger brothers Piers and Oscar.
"Whilst they fought like all siblings do their love and respect for each other was unlimited. He protected them whenever they needed protection.
"He set a fine example (sometimes of what not to do!). But reading his youngest brothers message earlier summed Henry up perfectly - 'He wasn't just my brother, he was my second dad. I haven't got enough fingers to count how many times he has saved my life'.
"Henry will be missed more than any words possible. With deepest sadness, pride and absolute love we honour our wonderful and beautiful boy."