Two Convicted Over Bath Tipper Truck Crash
22 December 2016, 13:10 | Updated: 22 December 2016, 13:16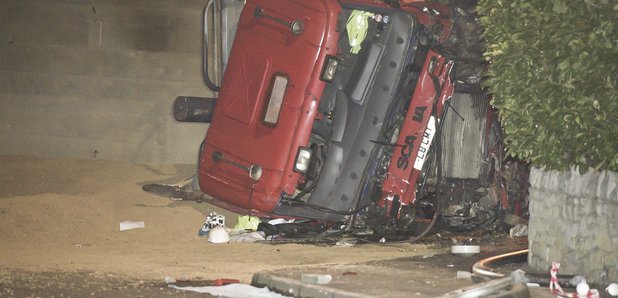 Two men have been convicted of gross negligence manslaughter, following the fatal tripper truck crash in Bath.
Four people died when the truck, which has faulty breaks, went out of control down Lansdown Lane in February 2015, including four-year-old Mitzi Steady and three men from Wales, Robert Parker, Phillip Allen and Stephen Vaughan.
Mitzi and her grandmother Margaret Rogers were crossing the road when they were hit by the lorry, Mitzi died and her grandmother suffered life-changing injuries.
Matthew Gordon, the owner of Grittenham Haulage and mechanic Peter Wood were found guilty of four counts of gross negligence manslaughter.
The driver, Phillip Potter, was cleared of all charges.
The police investigation showed that the company had flouted regulations which are in place to ensure the safety of the public.
Vehicles were signed off as being roadworthy, even though there were longstanding faults. The condition of the brakes on the lorry at the time of the crash was totally inadequate, with an overall efficiency of just 28 per cent.
After the hearing senior investigating officer Detective Chief Inspector Rich Ocone said: ''Our investigation revealed a shocking picture of a company culture with complete disregard of safety and maintenance. This was a company with a very casual attitude towards safety.
''If there is a message which needs to come from this tragic incident, it is that company owners must adhere to a duty of care to the public. The public have an expectation to trust that businesses ensure that they are operating safely. Regular maintenance and servicing of all vehicles – but especially heavy goods vehicles is vital.
''Finally, I would like to thank the local community for all their support and the strength of character demonstrated since that terrible evening of 9 February 2014. Weston is a close-knit community, which rallied around to support those involved.
''I hope that the conviction of these men now allows all these people and the families who lost loved ones or relatives who were injured following this horrific incident in February of last year that today's decision will help to provide some form of closure to a very difficult time in their lives.''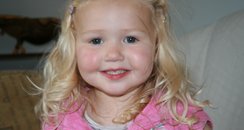 The family of Mitzi Steady have released the following statement:
Mitzi was an outgoing, fun, beautiful girl whose confidence and independence had grown to a new level in the months before she was killed, allowing us to glimpse the girl that she should have become. Nothing can bring her back and we will miss her every day for the rest of our lives.
We urge all those involved in safety sensitive industries to ensure they know and follow relevant rules and guidance, and report failure to do so to owners and authorities until action is taken.
This verdict sends a clear message that where non-compliance results in injury or death, excuses and lies will not stand in court and serve only to cause further upset to victims' families.
We urge all councils to ensure they have the right road prohibitions in place for the present day, and regularly review safety on roads around all schools in their area.
Lastly we would like to sincerely thank the police, victim support, prosecution team and expert mechanics who have worked so hard and with such skill and professionalism on this case over the last two years.