Gwen Stefani At Woburn
1 August 2013, 09:11 | Updated: 1 August 2013, 12:21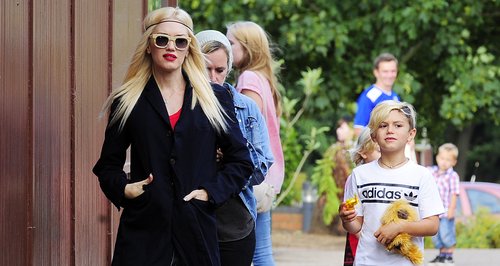 Gwen Stefani's been spotted enjoying a 'Sweet Escape' with her family at Woburn Safari Park.
The No Doubt singer was seen at the Bedfordshire attraction on Wednesday 31 July 2013, along with her husband Gavin Rossdale and their sons Kingston, 7, and Zuma, 4.
They were pictured touring the Safari Park in a car, getting up close to a rhino. They were also seen being greeted by a monkey that came and sat on their wing mirror.