Thirteen Monkeys Die In Fire At Woburn
2 January 2018, 11:38 | Updated: 2 January 2018, 12:07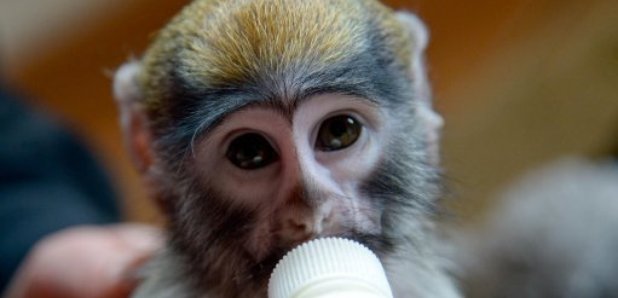 Thirteen Patas monkeys have died after a fire at Woburn Safari Park in Bedfordshire.

It broke out in the jungle drive-through in the early hours.

All other animals in the enclosure are being monitored but it's thought they haven't been affected.

That area of the park has been closed for investigation, but the rest is staying open.

Here is a statement from the Park:

In the early hours of Tuesday 2nd January, a fire broke out in the Patas Monkey house within the jungle drive-through enclosure of the park.

Staff and Fire-Crews attended the scene, however devastatingly for everyone at the park, none of the thirteen animals could be saved.

All other animals within the jungle drive-through enclosure are being monitored, but early signs suggest that they have not been affected. An investigation is under way into the cause of the fire and whilst the park will remain open, the Jungle enclosure will remain closed for investigation.

The park is grateful to the quick response from Bedfordshire Fire Brigade, who attended with three appliances.


Here is a statement from Bedforshire Fire and Rescue:
Fire and Rescue Bedfordshire Fire and Rescue Service attended a fire at a monkey enclosure at Woburn Safari Park at 2.37am this morning (Tuesday 2 January 2018).

When Firefighters from Woburn and Dunstable Community Fire Stations arrived along with the water carrier from Toddington they found the outbuilding housing Patas monkeys was well alight and its roof had fallen in.

They fought the fire using fire hoses while wearing breathing apparatus to protect themselves from the smoke and fumes. The building was 90% damaged by the fire.

The fire was spotted by security guards on a routine patrol. There were a number of fatalities amongst the monkeys housed in the building. The incident was closed at 4.46am.