These People Are Gutted For Brenda From Bristol
9 June 2017, 16:52 | Updated: 9 June 2017, 17:06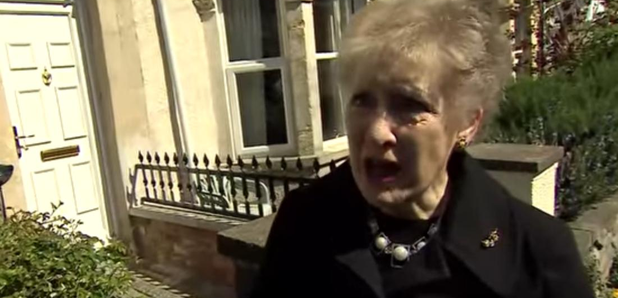 The internet superstar has also had her say after the outcome of the election
We all remember Brenda from Bristol, the woman who became a hero on social media after appearing on the news when she responded the announcement of the snap general election with the words: "Not another one! There's too much politics going on at the moment!"
It doesn't take much to viral these days, and Brenda was soon the subject of countless memes and jokes on Facebook and Twitter. Well, the news that the election has resulted in a hung parliament has led many to suggest there'll be another election very soon indeed. And people, of course, gutted for Brenda, who'll undoubtedly have no time for this at all.
Paul has a burning question
I wonder if #BrendaFromBristol has any thoughts on the recent election. Did you vote Brenda? #NotAnotherOne

— Paul Longmire (@paullongmire1) June 9, 2017
We're all in this together, reckons MrsMacSee
We are all Brenda from Bristol

— MrsMacSee (@JacqMcCallum) June 9, 2017
Adam doesn't want to rock the boat
When we have another election next month, please, do not tell Brenda from Bristol. #GE2017 #GE2017Mark2 #BrendaFromBristol

— Adam Bowler (@AdamBowler131) June 9, 2017
Sheri-Ann Brandy is concerned
Can someone please find Brenda from Bristol and make sure she's doing okay please.

— Sheri-Ann Brandy (@brandysheri) June 9, 2017
So is Charlie
Has anybody checked in on Brenda from Bristol to make sure she's okay?

— Charlie (@chralie) June 9, 2017
Well, it turns out that Paul isn't the only one wondering what Brenda made of it all. Some journalists went to see what the beloved Bristolian had to say about it all – and her response made her go viral all over again! "Oh no!" she said after seeing the camera crew on her driveway, "go away"!
The way things are going, we can expect to hear much more from Brenda in the near-future!