80th Anniversary Of Cinema In Weston-super-Mare
31 January 2015, 13:04 | Updated: 31 January 2015, 13:06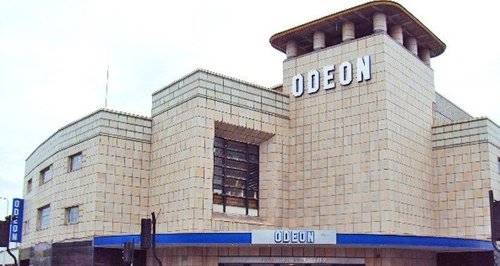 To celebrate its 80th anniversary, the ODEON cinema team on Walliscote Road is asking for residents of Weston-Super-Mare and the local community to share their memories of its historic building in a special tribute to the area.
Recollections from the past eight decades will be transformed into a dedicated homage, planned to be revealed by ODEON Weston-Super-Mare in mid-Feburary.

The ODEON cinema is currently undergoing major refurbishment and will welcome Weston-Super-Mare's residents back at the start of next month, with a community gift inspired by local memories.

Weston Mercury is appealing for readers to send their memories to ODEON@mischiefpr.com in a bid to collect the most interesting stories about the 1930s cinema.
Did you watch the Beatles play in 1963? Have you celebrated a special birthday or anniversary at ODEON Weston-Super-Mare? Did you have your first date at ODEON Weston-Super-Mare and still happily married? What was the first film your kids saw at ODEON Weston-Super- Mare?

Submissions must be sent before 4th February.