Artwork Of Women Prisoners Goes On Display
29 March 2018, 14:37 | Updated: 29 March 2018, 14:45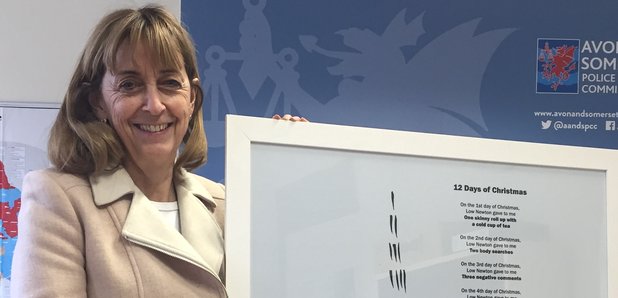 To celebrate 100 years after suffrage, the artwork of women prisoners are on display in public buildings and venues across the UK, including the office of Avon and Somerset Police and Crime Commissioner, Sue Mountstevens.
The artwork is to commemorate 100 years after suffrage which is organised by the Koestler Trust, a prison charity who help offenders, secure patients and detainees lead more positive lives.
They motivate them to participate and achieve great things in the arts. The exhibition across the UK includes 100 framed paintings, drawings, sculptures and poems. They aim to shine a light on women in prison, 100 years after the 1918 Representation of the People Act.
The act was introduced by a suffragette campaign which led to the imprisonment of many of its supporters.
Police and Crime Commissioner Sue Mountstevens said: "It is a privilege to take part in this unique artwork trail. Far too often women's voices are suppressed, overlooked and sometimes unheard. I am glad that we can help shine a light on women prisoners and their creative talents.
''I love to be creative as it sets my mind, heart and soul free even though my physical body is imprisoned.' One prisoner said, "It just shows that the artwork provides a positive channel for the women, which helps build their self-confidence and self-esteem while also unlocking their creative abilities and I am delighted that we get to see first-hand some of that inspiration."
On display at Police and Fire Headquarters, Portishead, there is a print of a song called "12 days of Christmas" from Low Newton Prison.
Dame Anne Owers, the Chair of Koestler Trust said: "I am really pleased that we are able to launch this unique art trail, 100 years after the first women were able to vote.
She continued, "Many of those who campaigned for women's suffrage themselves experienced prison, and so it's appropriate that the art trail showcases the achievements of women now in prison".
Find out more about the Koestler Trust by following #100yearson #womeninprison