Avon Firefighters Visit Homes More At Risk Of Arson
19 March 2018, 12:08 | Updated: 19 March 2018, 12:26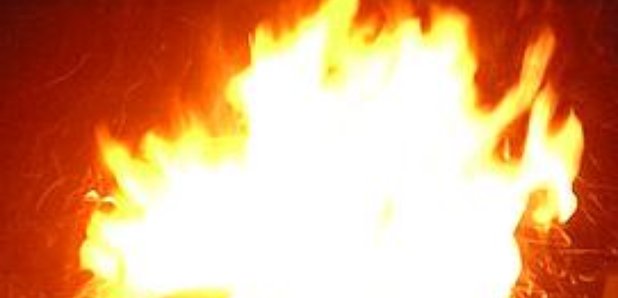 Firefighters in Bath, Bristol, South Gloucestershire and North Somerset are visiting homes more at risk of arson.
Crews from fire stations at Southmead, Temple, Bedminster, Patchway, Kingswood, Bath and Weston-super-Mare will be taking letters to more than 2,000 homes.
It's got advice on things we can do to help reduce the chance of becoming the victim of an arson attack. That includes only putting rubbish and recycling out on the day of collection, keeping waste stored outside or in wheelie bins away from the house or flat and making sure litter doesn't build up in gardens and hedges.
In 2014/15, 45 people in England died in fires that were started deliberately and 1,027 needed medical treatment for injuries resulting from arson.
Avon Fire say if we see a fire being started deliberately or any suspicious activity involving fires, we should call 999 immediately.
Group Manager for Risk Reduction at Avon Fire and Rescue Service, Steve Quinton, said: "Arson can be extremely dangerous as fire can spread very quickly, destroying property and endangering lives.
"When AF&RS is called to a deliberately set fire, it ties up our fire engines which could be needed to attend an emergency elsewhere. We work closely with the police to investigate deliberately set fires and anyone found guilty of arson-related behaviour could face a jail sentence of up to 10 years.
"If you witness anyone deliberately lighting a fire you can report them anonymously through the
Crimestoppers
charity on 0800 555 111."