Bloodhound company goes into administration
15 October 2018, 15:09 | Updated: 15 October 2018, 15:39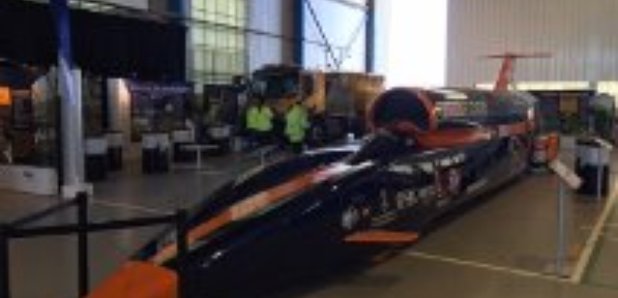 The company behind a bid to break the land speed world record has gone into administration.
Bloodhound Programme Ltd started Project Bloodhound in Bristol in 2007 and aims to hit speeds of 1000 mph at a specially built race track in South Africa.
It has also run a STEM education campaign which has reached over 2 million children since its launch.
The project has already successfully built a viable racing car which has been tested to 200mph in Cornwall.
The team now needs around £25m in investment to make the sure the project can continue.
Andrew Sheridan, joint administrator, commented: ''Bloodhound is a truly ground-breaking project which has already built a global audience and helped to inspire a new generation of STEM talent in the UK and across the world. Entering into administration provides some breathing space to identify an investor who will bring the guaranteed funding, impetus and expertise required to drive the project forward.
''Whilst not an insignificant amount, the £25m Bloodhound requires to break the land speed record is a fraction of the cost of, for example, finishing last in a F1 season or running an Americas Cup team. This is an opportunity for the right investor to leave a lasting legacy. We are already in discussion with a number of potential investors and would encourage any other interested party to contact us without delay.''
Mark Chapman, Chief Engineer, Project Bloodhound, commented: ''Bloodhound has had enormous success in creating the world's most advanced land vehicle. As we now move out of the R&D phase and into the operational phase of the project, we recognise that we need a different approach to funding. This project is built around the most successful team in the history of Land Speed Racing, and with the right support we have no doubt that the project will achieve its aims and could be racing for the record in as little as ten months.''