Bristol: A New Way To Pay For Council Tax
31 March 2015, 14:57 | Updated: 31 March 2015, 15:05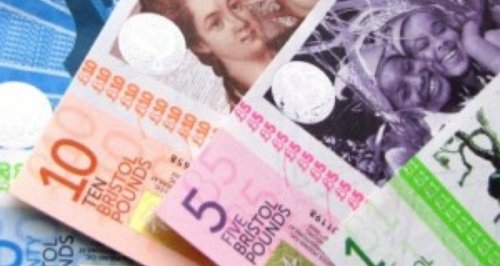 People in Bristol are the first in the UK to be able to use the city's own currency to pay for their council tax.
It is hoped the move will help boost the city's green credentials by giving people a chance to switch to Bristol Pound council tax payments during its year as European Green Capital.
Council tax can be paid in one-off or regular payments from online Bristol Pound accounts with Bristol Credit Union (BCU).
George Ferguson, Mayor of Bristol, said: ''There are almost half a million Bristol Pounds currently in circulation, with every single one of those notes helping to keep more of our money in the city and, in turn, strengthening our local economy by supporting local businesses.
''The Bristol Pound plays a key role in fostering strong community ties, contributing to a fairer, greener and happier economy, as well as raising Bristol's profile, particularly during our very special year as European Green Capital.
''There are now more independent businesses in Bristol than ever before accepting Bristol Pounds both in case and by text to pay, some giving special offers for using it.''
Ciaran Mundy, £B Director, said: ''For the first time the people of Bristol have a clear and direct way of giving an imperative to the city council to support local businesses.
''In true Bristol fashion, we are the first UK city where people can pay council tax in a local currency. If people take it on and start doing it, the whole scheme will scale up significantly.
''This would have a real effect on the economy, supporting locally owned businesses and the communities they are part of.''
Find out more here.