Bristol City Centre Arena Scrapped
4 September 2018, 17:54 | Updated: 4 September 2018, 18:09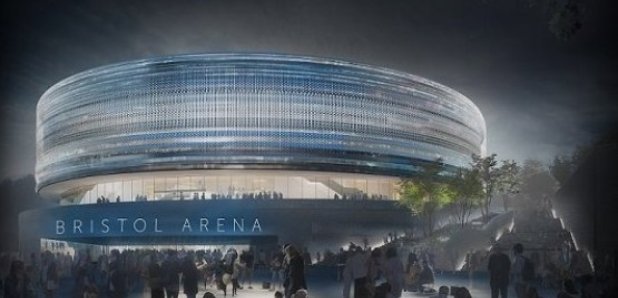 Bristol's Mayor Marvin Rees has cancelled long running plans to build an arena in the city centre.
The 12 thousand capacity venue by Temple Meads was given planning permission in 2014, and millions of pounds have already been spent by the council.

However, speaking at a cabinet meeting on the 4th of September 2018, Marvin Rees confirmed plans to use the site for other purposes.

It follows long delays and rising costs, as well as a value for money review, and an alternative arena site being proposed in Filton.

There have also been alternative plans put forward for the empty land by Temple Meads, in the form of hundreds of homes, a hotel and a conference centre.

This alternative mixed-use plan is what the council will now persue, instead of the city centre arena.

Speaking to Heart after confirming this decsion, Mayor Rees said: 'We've got to take responsibility with the taxpayers money.

"To go into 150 million pounds of debt to build an arena, at risk, is a huge decision for Bristol.

"Clearly we want an arena, I want an arena, but we also want a financially competent local authority.

"We're absolutely committed to building an arena, but it has to be one a city can afford. We've made the right decision for Bristol."
Whilst the plans have been welcomed by groups including the Bristol Chamber of Commerce, they have also been condemned by others, including a large number of city councillors.
Conservative Councillor Geoff Gollop said: "My belief is that Broadmead and the city centre are both under serious threat if the arena moves out to Filton. It will see the city centre effectively shifting.
"I really do fear that could mean Bristol becomes a wasteland in the future because the people and the jobs will go out of the city. That will only be bad for our city."