Bristol man ordered to pay compensation to abuse victims
7 December 2018, 14:17 | Updated: 7 December 2018, 14:20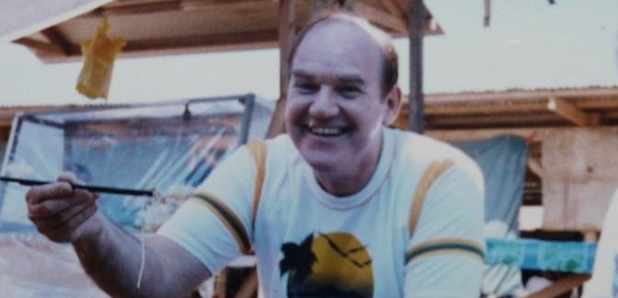 A convicted sex offender from Bristol has been ordered to pay more than £100,000 in compensation to five Filipinos.
The four men and a boy alleged they were sexually abused by Douglas Slade in the Philippines.
The 77 year old, who is currently serving 24 years in jail, has never been convicted of those offences and denied any wrong doing.
It's thought to be the first time foreign victims of sexual abuse, which took place abroad, have brought action against a British national in the UK.
DS Paul Melton, from Avon and Somerset Police, gave evidence in a case heard at the High Court. ''The evidence given by the five young victims from The Philippines was harrowing to hear and further exposes the prolific extent of Douglas Slade's offending both here and overseas.
''In the criminal case, we proved Slade was a key part of a wider paedophile network of men interested in the sexual abuse of children.
''The offences he committed were abhorrent and had a lasting impact on his victims.
''After leaving the UK, Slade lived in The Philippines for more than 30 years and despite several investigations into his conduct, he was never successfully prosecuted there.
''Slade always thought himself to be beyond the reaches of justice. I maintain that no child will ever be safe in his company. He is without doubt the most dangerous and manipulative child sex offender I have ever encountered.
''My thoughts today are with all his victims and I thank each of them for finding the courage to speak out about the unimaginable abuse they've suffered and are still suffering as a result of his actions.
''My message to all victims of rape and sexual assault offences is 'please don't suffer in silence. You can contact your local police force or any of the excellent support agencies available and will be given all the help and support you need.''
Victims of rape or sexual assault, recent or non-recent, can also self-refer to The Bridge, a Sexual Assault Referral Centre available 24/7 365 days a year.
Visit their website at thebridgecanhelp.org.uk or call 0117 342 6999. The Bridge provides medical care and emotional and practical support to anyone affected by rape and sexual assault.
You can call The Bridge for help and decide about talking to the police later.
You can also visit thisisnotanexcuse.org for details of charities and organisations who are experts in supporting victims.