Bristol: One Tree Per Child
23 February 2015, 10:00 | Updated: 23 February 2015, 10:40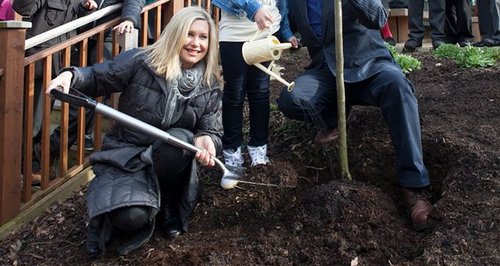 Bristol has been chosen as the first city in the world to rollout a new international initiative to get children planting trees.
One Tree Per Child is co-founded by Olivia Newton-John and aims to have every one of the 36,000 children in Bristol's primary schools planting at least one tree each.
The 'Grease' star has been telling Heart more about the scheme:
George Ferguson, Mayor of Bristol, said: ''When I stood to be Mayor in 2012, I proposed that every Bristol primary school child should be given a tree to plant – that is 36,000 trees across 130 schools. We are now taking this concept to another level as the launch city for the global One Tree Per Child initiative.
''Bristol's role as the European Green Capital for 2015 makes us the ideal city to adopt this vision. Planting trees and shrubs is a great way for school children to connect to the environment and their local community. As a child's tree grows, their commitment to the environment and their local community grows as well.
''I very much look forward to working with Jon, Olivia and others to inspire and educate our children about the importance of planting for our urban environment and for their future wellbeing.''