Bristol: Park Street Water Slide
12 March 2014, 05:47 | Updated: 12 March 2014, 06:37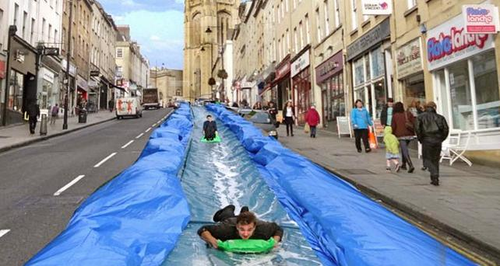 A Bristol artist is hoping to put a 90 metre plastic water slide half way down Park Street - one of Bristol's busiest and steepest roads.
It would be there for the day on Sunday May 4th and would be free for people to use - but children may not be able to go down the full length of the slide.
Luke Jerram - who's responsible for putting street pianos around Bristol in 2009 - says the slide has been tested at Ashton Court.
However Luke is telling Heart he needs the public's help to raise "about 5 grand...and that pays for a very professional events company to come in and deliver it."
He is looking for donations.
See more HERE