Bath: Reward Put Up In Search For Wanted Man
3 December 2014, 04:00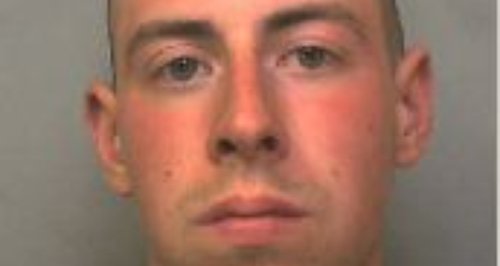 Police are appealing for the public's help to trace a man wanted in connection with two offences being investigated as part of a series of criminal damage and arson attacks.
Huw 'Badger' Norfolk, 27, is wanted in connection with an arson attack at a communications mast in Bath in January last year, and criminal damage caused at a newspaper building in Bristol in August 2011.
Police say they've been looking for Norfolk, also known by the nickname Badger, for some time and now need the public to help them find him.
Crimestoppers is offering a reward of up to £10,000 for information which leads to his arrest and people can contact the charity entirely anonymously.
Det Chief Insp (DCI) Andy Bevan, of the Major Crime Investigation Team at Avon and Somerset Police, said: ''Norfolk is wanted in connection with these two serious crimes and we're asking the public to help us to find him.
''The arson attack at Bathampton mast on January 3 2013 caused damage worth several hundred thousand pounds and affected TV, radio and mobile phone signals to thousands of homes and businesses including sole and small-scale traders and independent businesses that rely on their telephones to work and trade.
"It robbed many people of their only lifeline in the event of an emergency and put the lives of thousands of innocent adults and children at risk.
"The incident at the Bristol Post building on August 12, 2011 saw thousands of pounds worth of mindless criminal damage caused to the premises. Windows were smashed and paint was thrown over the front of the building.
''Both incidents caused huge disruption to the lives of innocent people and we're taking them extremely seriously."
Norfolk is described as a white man of slight build and around 5ft 9ins tall. He has green eyes and is known to sometimes wear spectacles.
Norfolk has brown facial stubble and brown hair however we know that he has previously had blonde highlights with a long single dreadlock at the back of his head.
He is known to regularly change his appearance and give false details; including false name Geoffry Howard and date of birth March 15, 1988.
Norfolk's last known tattoos include: - Left arm: 'Anarchy and Peace' cross riffles with 'crass' through the middle - Left Elbow: Spiders Web - Right Arm: Band with writing - Abdomen: Words 'D-BEAT' with a picture of a stereo and a black cat - Left leg: Picture of bird on left calf muscle
He may not be in England or the UK and could possibly be in Europe or further afield. He has links to anarchist communities and the areas and surrounding areas of Bristol, Bath, Cheltenham, Pembrokeshire and London.
Police say they don't believe he is an immediate danger to the public although we would advise anyone spotting him not to approach him but to contact police instead.
A dedicated police operation was established to investigate whether there was a link between incidents of arson and criminal damage in Avon and Somerset during the last four years. In total police are investigating in excess of 100 incidents as part of Operation Rhone. Norfolk is wanted in connection with the two specified above only.
DCI Bevan, Operation Rhone Senior Investigating Officer, continued: ''We are taking every incident extremely seriously and we're committed to bringing those guilty of committing them to justice.
''As part of the investigation we have reviewed each incident and we are now treating them as linked as we believe this new approach is the best way to take the investigation forward.
''Each offence committed has the potential to seriously pollute the environment - by destroying natural habitats and protected Sights of Special Scientific Interest (SSSIs) and releasing acrid smoke and other harmful materials into the atmosphere. In many cases they also pose the risk of serious injury or even the death of innocent adults and children.
"We are continuing to explore numerous lines of enquiry including investigating claims of responsibility which have been made on various online websites or documents. We will pursue every avenue we can in order to bring whoever is guilty of committing the offences to justice.
''We want to hear from anyone who has information about the people they believe may be responsible for committing these crimes or people they may have seen acting suspiciously.
''Anyone with information about this crime series is asked to please contact police on 101 and quote Operation Rhone or via our 'report a crime or incident' page on our website.''
Alternatively you can call the independent charity Crimestoppers on 0800 555 111 or via their anonymous online form www.crimestoppers-uk.org. They never ask your name or trace your call.