Bristol Student Dies From Suspected Meningitis
9 October 2017, 20:36 | Updated: 9 October 2017, 20:40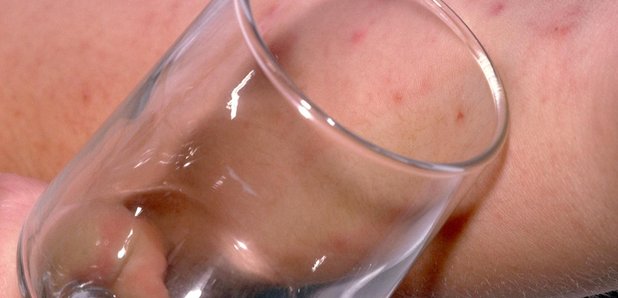 A student from Bristol has died from suspected meningitis.
Public Health England has released the following statement:
Public Health England (PHE) is working closely with Bristol City Council and University Hospital Bristol following the death of a student from Orchard School in Bristol.
There are no known links to the previous cases associated with St Brendan's Sixth Form College in Bristol.
Based on some of the symptoms presented, the Health Protection Team at Public Health England is currently treating the case as a probable meningococcal infection. This has not been confirmed yet but antibiotics have been arranged for close contacts of the case as a precaution.
Information has been provided to remind students and staff at the school of the signs and symptoms of meningococcal infection, which can cause meningitis, as well as septicaemia (blood poisoning).
Thara Raj, Consultant in Health Protection for Public Health England South West, said:
"We are very sad to hear about the death of the student and our thoughts are with their family, friends and the school community at this difficult time.
"We understand that there will be concern among students, staff and parents following this death, and we are following national guidelines in implementing precautionary control measures with close household contacts.
"Those that have attended classes or other school based activities are not classified as close household contacts. PHE wish to reassure all concerned that, apart from the very close contacts that have already received antibiotics, there is no need for a wider group to take antibiotics at present.
"The best advice remains for students, their family and friends to be aware of and alert to the signs and symptoms of meningococcal disease, such as vomiting, severe headache, fever, dislike of bright lights, neck stiffness, a non-blanching rash, drowsiness, and altered levels of consciousness.
"If anyone is feeling unusually unwell, and displaying the symptoms they should contact their GP immediately or call 111."
Young people between the ages of 14 and 20 and those up to age 25 starting university this autumn are strongly encouraged to get vaccinated against four types of meningococcal infection. Young people can check their eligibility for the vaccine here. There are a number of strains of the infection and the vaccination gives protection against four of them: MenA, MenC, MenW, and MenY.
Further advice on meningitis and an information leaflet can be obtained from the Meningitis Research Foundation 0808 800 3344 or online here or Meningitis Now 0808 80 10 388 or online here.